No fireworks but plenty of food for Melbourne's New Year celebrations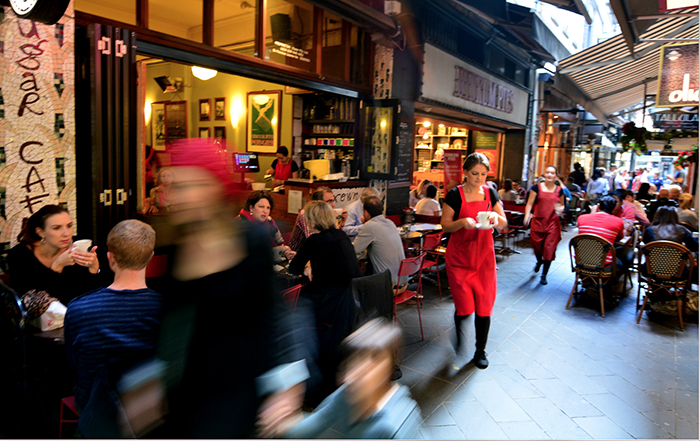 The City of Melbourne has big plans for an open-air New Year's Eve celebration, which will include 11 outdoor dining hubs with eateries and bars, where people can bring in the new year.
Melbourne Food & Wine Festival (MFWF) together with The City of Melbourne have announced this ambitious plan which they claim will be "unlike anything Melbourne has seen before".  
The New Year Street Feasts program will start at the Paris end of Little Collins Street and extend to Hardware Lane and beyond. 
The program will include 11 dining hubs in total and feature 50 bars and eateries set up with dining tables on the streets of the CBD. 
The usual New Year's Eve fireworks have been cancelled this year due to COVID restrictions, so The New Year Street Feasts will be a welcome way to celebrate and bring Melburnians into the city. 
Groups of friends will be able to dine together thanks to the extra outdoor seating and the dining experience will be complemented with entertainment and music.
Anthea Loucas Bosha, CEO of Food & Wine Victoria (the organisation behind MFWF) said in a statement, "Melburnians are passionate food-lovers. 
"We're very much looking forward to working with the city's talented operators to create extraordinary dining experiences befitting New Year's Eve and celebrating one of the world's great dining destinations – Melbourne."
A comprehensive list of dining precincts and participating will be revealed soon. 
Bookings for New Year Street Feasts will open on 23 November.
Irit Jackson, 19th November 2020