Tony Carroll to broaden Adelaide's seafood experience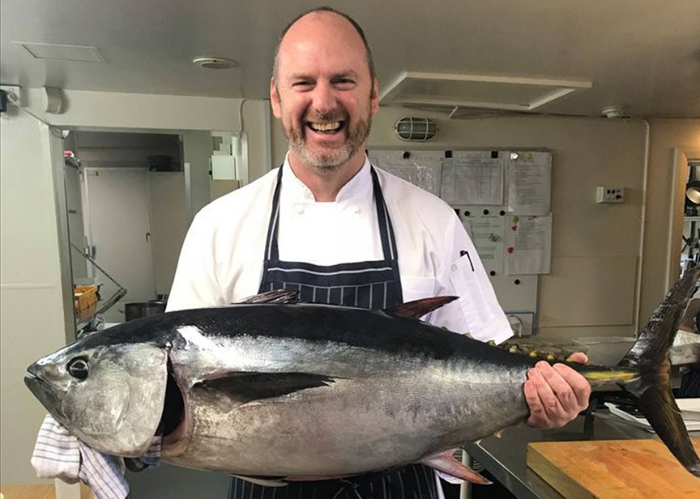 A specialty seafood restaurant has come to the ground floor of 2 King William Street in Adelaide. 
Led by executive chef Tony Carroll, Fishbank has opened to the public on Friday, 16 October.
The venue was formerly worked on by architects Folland Panozzo and designer Claire Kneebone and as much as it is a magnificent space with art deco grandeur, Tony hopes the patrons will find his food even more memorable than the location. 
"I want people to walk in here and go, 'Wow, what an amazing room.' But when they leave, I want them to think, 'Wow, what an amazing dining experience that was,'" he says.
With a broad range of seafood on the menu, the focus will be on rare and under-appreciated fish species.
"Ideally, when we get a piece of fish in, it doesn't matter what it is, I want it on the menu three ways: I want it on the raw bar straight away, I want it in some kind of entrée form…; we'll try it as a fish burger for football night – very simple, crumbed, milk bun, pickled fennel, chilli sauce; then we'll do a hot dish with it, like a main course," he says. 
"It means it goes quickly, which means I can get more in quickly, because it's always good to have it fresh."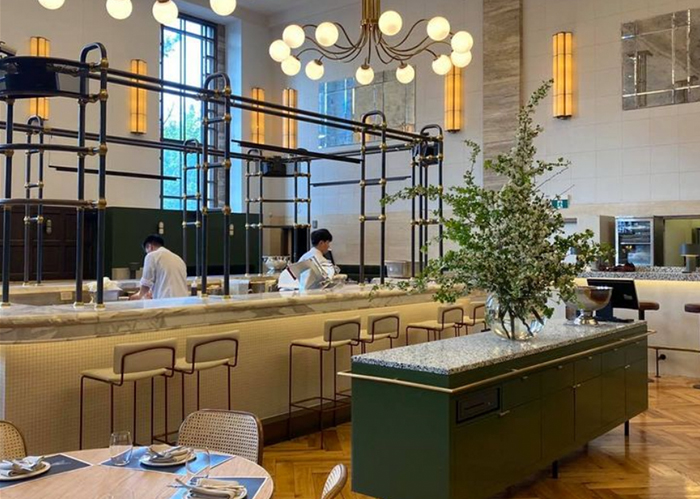 Tony's intention is to broaden Adelaide's experience of seafood, offering the lesser-known species alongside some of the regular types of seafood widely available in other restaurants.
"You can try six different oysters from three different regions and look for the nuances and flavour and terroir… There's no one around town doing that." 
The idea was presented to Tony by the restaurant's co-owner, Martin Palmer, after seeing a gap in seafood restaurants across Adelaide.
"We felt that there was a place for a seafood restaurant which can add dimension to the standard fare that you would expect to get in a seafood restaurant in Adelaide," Martin says. 
Seafood dinners aren't the only offerings on Fishbank's menu. They will also be open early each morning with coffee and pastries on offer.
Fishbank will be open seven days from 8am 'til late. The kitchen will operate every day from 11:30am.
Irit Jackson, 15th October 2020