Torquay hotel development now for sale after equity falls through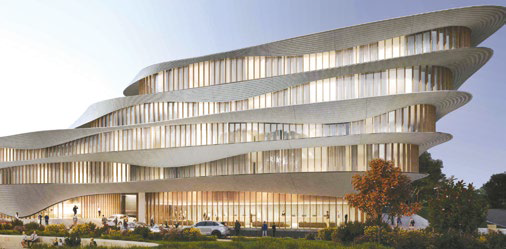 An $80 million, five-storey hotel development site is now for sale in Torquay, after financial backing for the project stalled. 
Money yet to be released by an international private equity into Australia was the nail in the Victorian Surf Coast development's coffin.
According to Martyn Barnes, the project's developer and Barnes Capital managing director, the international funds are undergoing anti-money laundering checks. 
"This means that effectively the investment for this project has been stalled in its release into Australia. This includes the $80 million earmarked for this project, and nine more hotel projects like it, funded by international private equity firms designed to rebuild our tourism industry," Mr Barnes said.
"To see one of these developments potentially not go ahead due to circumstances beyond our control is really difficult."
The land on the Surf Coast Highway is now for sale while Barnes Capital is desperately searching for a financial backer to pay its mortgage. In the meantime, the land is in the possession of global investment bank Moelis & Company.
Mr Barnes said he was committed to the five-storey project and has hopes that it will "reignite tourism in not only Victoria, but Australia." 
The project was expected to create 370 full-time equivalent jobs during the planned 18-month construction phase. 
147 FTE jobs would also be available once operational. 
The project hasn't been happily accepted by the local community. 
The failure of the project to go ahead, hasn't been poorly received by everyone.
"It doesn't fit in with our whole town character. Putting a five-storey hotel on such a small block is against the planning guidelines of the Surf Coast Shire. We are not … against any building there," said Greater Torquay Alliance (GTA) member Damien Cole. 
"If they come to us and we could have a co-design (process) that would be a much better outcome.
The GTA was in the news recently when they started a fundraising campaign to pay for its legal bill at a Victorian Civil and Administrative Tribunal.
Mr Barnes is seeking an adjournment for the VCAT hearing, which is due next week. 
The final hearing is scheduled for 10 November.
Irit Jackson, 15th October 2020