Damning phone call brings hotel quarantine failures to light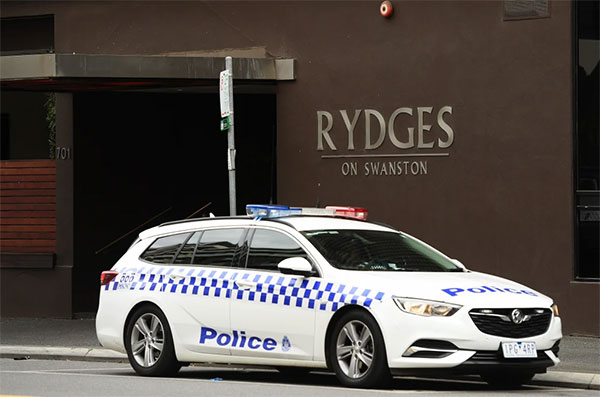 Victoria Police has demanded more information with regard to the ongoing hotel quarantine inquiry.
This request comes after a submission that former chief Graham Ashton found out within six minutes of texting senior bureaucrat Chris Eccles, that private security would be hired.
It is understood that the board of inquiry had written to police on Friday night trying to ascertain who had hired private security and what type of efforts were made to obtain Ashton's incomplete Telstra records. 
The inquiry, chaired by retired judge Jennifer Coate, is working behind the scenes to try to fill any gaps in the evidence discovered in its final two weeks.
So far, it has failed to uncover whose decision it was to hire private security. 
Several damning developments have emerged since the inquiry including Mr Eccles's immediate resignation yesterday. This followed his sworn evidence that his phone records didn't show he had called Mr Ashton on 27 March were proven to be false and that Mr Eccles did indeed did call Mr Ashton.
Further to this, Andrew Crisp, Emergency Management Commissioner forgot to tell the inquiry that on 27 March at 2pm, he met with Mr Ashton and Police Minister Lisa Neville. He only remembered the meeting after a statement was lodged by Mr Ashton, detailing the meeting. 
The board's failure to call any of Mr Andrews' private staff as witnesses has also been highlighted.
Finally, there is evidence that suggests the decision to use private security was made hours before the 4.30pm State Control Centre meeting, which counsel suggests settled the idea.

Irit Jackson, 13th October 2020