Victorian CHO concedes guards were the wrong people for hotel quarantine job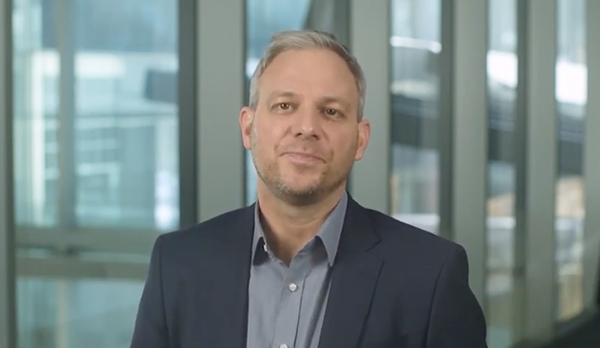 Victoria's chief health officer Brett Sutton has fronted the inquiry into Victoria's hotel quarantine disaster.
Professor Sutton has told the inquiry that until outbreaks occurred, he was unaware of the role private security firms had in guarding returned travellers while they quarantined. 
The chief health officer has said the guards were the wrong people for the job, however has admitted that before the outbreaks occurred, he had no reservations about the quarantine program. 
"After the outbreaks, I heard of the allegations about security in the media and, considering the issue now, I can see the risks created by the use of that workforce," Professor Sutton told the inquiry.
"I was not involved in the making of that decision. Until there were outbreaks, I was not in fact aware that they were using security guards."
Professor Sutton said he had contacted the key Australian decision-making committee for health emergencies about forming a mandatory emergency accommodation quarantine for returned travellers, based on the New Zealand model.
This was expressed in the third week of March, with the national cabinet introducing mandatory emergency accommodation for returned travellers on 27 March 27. 
While Mr Sutton was not directly involved in setting this up, he was in involved in parts of the framework supporting it.
"My team and I did not have oversight in relation to infection, prevention and control personnel and processes in place at each hotel," he said.
Following the June outbreaks, which many believe are the basis for Victoria's second wave and current lockdown conditions, Professor Sutton spoke with the COVID-19 accommodation commander about finding alternatives to using security contractors, due to the transmission risks they posed. 
"I can see that using a highly casualised workforce, generally from a lower socio-economic background, where that means that poor leave provisions limit how one can care for and financially support one's family if unwell," he said. 
"In addition, where many of these staff might combine multiple, piecemeal jobs across different industries to maintain an adequate income, creating transmission risk. In addition, the security guard workforce is often represented by people with relatively larger families and larger networks of friends, which creates additional transmission risks should they become unwell."
The idea of routine symptomatic testing was also raised.
Further revelations
During the inquiry there have been several revelations with regard to the handling of hotel quarantine.
One such revelation is that Victoria's health chiefs demanded an "urgent review governance" of the hotel quarantine program, less than a fortnight after it began.
Deputy public health commander Dr Finn Romanes sent an email on 9 April 9, to the state controller running the COVID-19 pandemic response. 
"The Chief Health Officer and Deputy Chief Health Officer are formally requesting an urgent review governance of the mandatory quarantine (detention) program, also known as Operation Soteria" the email says.
"There appears to be a lack of a unified plan for this program, and there is considerable concern that the lead roles have not had an opportunity to be satisfied there is a policy and set of processes to manage the healthcare and welfare of detainees, for whom this program is accountable."
Dr Romanes called for Professor Sutton and then deputy, Dr Annaliese Van Diemen, to be provided a single plan for review by 10am the next day that
detailed arrangements for providing healthcare and welfare to people in mandatory quarantine.
"The plan will need to show all processes and policy decisions, and manage health and safety of detainees. It should provide for ways that the Public Health Commander can receive up to date reports on the health and welfare of all detainees," the email says.
Both Professor Sutton and Dr Van Diemen endorsed the email during their cross examinations.
"I did support this being called out as something that required urgent review. So absolutely, Dr Romanes was acting on behalf of me in highlighting concerns that he held," Professor Sutton told the inquiry. 
The national policy exemption pertaining to aircrew has also been questioned. Aircrew were required to undergo home detention for 14 days or until their next flight, whichever was earlier.
Dr Van Diemen labelled the policy as "reasonable", however she did say the detention of overseas travellers weighed heavily on her.
Both Dr Van Diemen and Professor Sutton have conceded that in retrospect more health qualified people could have been involved in quarantine.
"I think we all could have treated the hotel quarantine program more as a health program than a logistics or compliance exercise and viewed the overarching principles more from a health lens than occurred at the time, including standards of care and infection control," she said in her statement.
"We could have considered the importance of oversight from clinically trained personnel as a higher order of priority, both in the governance system and on the ground at the hotel sites and ensure this occurred earlier than it did."
Irit Jackson, 17th August 2020