No rent rises for Woolworths-backed ALH Group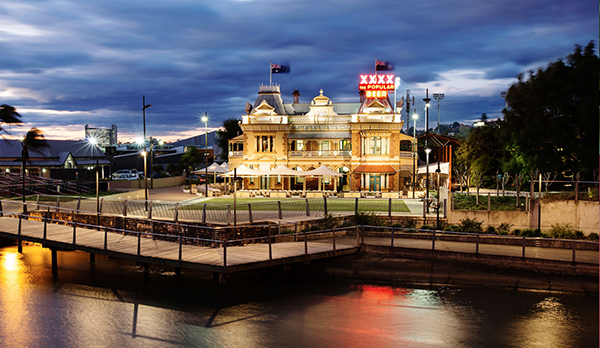 Last month a rent dispute between Australia's largest listed pub landlord ALE Property Group and the Woolworths-backed ALH Group came to a head, as ALE demanded rent be paid at the 33 Victorian sites run by ALH.
ALH Group is part of the Woolworths-backed Endeavour Group, of which it owns 85.5 per cent. Remaining ownership is in the hands of billionaire pub and pokies baron Bruce Mathieson.
ALH has been hard hit by COVID-enforced closures. Its circa 330 venues comprise of more than 900 bars and night clubs, as well as restaurants and bistros.
Its revenues have dropped significantly due to COVID restrictions, particularly with regard to its Victorian venues, many of which are still closed.
In the midst of this, ALE has sought to raise rents by 10 per cent and has been collecting rents from 86 of the ALH operated venues, despite venues such as the iconic Young & Jackson in Melbourne's CBD being unable to operate.
Melbourne's second lockdown saw 27 pubs owned by ALE and operated by ALH closed until the end of lockdown, which has been extended beyond the initial six weeks.  Sixty-six BWS and 23 Dan Murphy's liquor stores owned by ALE remain open as "an essential service".
However, ALH received good news this week, avoiding any rent increase sought to be imposed by ALE.
The rent dispute can be traced back to 2018, when ALE first flagged increases.
The first major rent review commenced on 79 of its 86 investment properties in 2019, when the landlord sought a 10 per cent lift – the most allowed under a cap arrangement.
The outcome was a rent rise for 36 venues, with the remainder subject to independent determination.
ALE believes ALH pays too little relative to market value.
This notion is backed by Macquarie analysts who have stated, "While the level of under-renting on the remaining 43 properties was below expectations, we still believe the assets are significantly under-rented at the group levels."
While it may not have won a rent increase, it is worth noting 85 of ALE's 86 property leases continue to benefit from annual CPI increases.
News that rents would not be increased saw ALE shares fall 6.1 per cent to $4.49, after the notion of rises drove investors back to the stock.
However, ALE expects a further jump in rents in 2028 to full market levels.
In the meantime, shareholders would be buoyed by the fact rising rents have been behind the value of ALE's portfolio rising by $11 million or 0.9 per cent to over $1.1 billion.

Irit Jackson, 16th August 2020