Victorian hospitality industry to receive billion dollar support package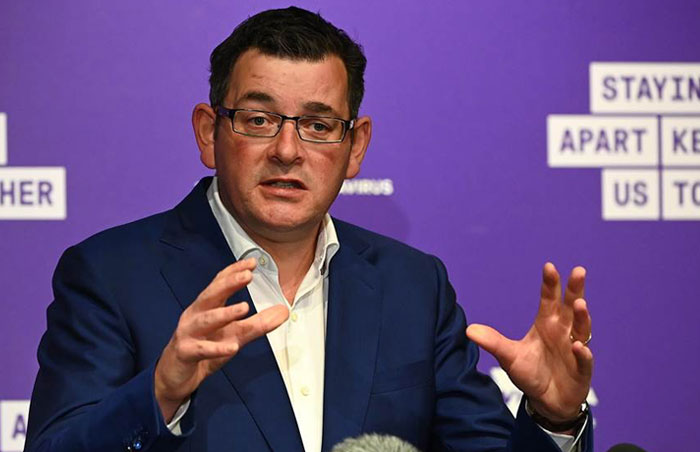 A coronavirus business support package of close to A$3 billion has been announced by the Victorian Government.
Cash grants of over $1 billion will be allocated to the "most affected" small and medium-sized businesses, with Victorian Premier Daniel Andrews announcing that the money is set to reach bank accounts in the next week or so.
Martin Pakula, Minister for Industry Support and Recovery said the hospitality industry had been "uniquely affected" by the shutdown.
Mr Pakula announced that the government was going to open the grants in the coming week via the Business Victoria website. 
In line with the current roadmap, late October is the earliest that Melbourne hospitality venues will be permitted to reopen, however this is only if Victoria can maintain case numbers of five or less for 14 days in a row. 
Licensed venues such as pubs, clubs, restaurants and hotels will receive grants between $10,000 and $30,000 as part of a $251 million Licensed Venue Fund.
President of the Victorian branch of the Australian Hotels Association, David Canny, has said the grants showed that the Government understood the predicament hospitality businesses are in.
"But we call on them to rethink their roadmap to recovery," Mr Canny said. 
Mr Canny requested the Government to ease restrictions on country hotels and pubs, as many are more than 100 kilometres from any active COVID-19 cases.
"Many of our pubs and hotels are facing financial ruin — a debt cliff — through the disproportionate effects of stage 4 restrictions. Their debt burden is rising daily and, for many, this is becoming unsustainable," he said.
$20,000 grants will be offered to Victoria's ski fields, to help cover resort fees after they missed out on an entire ski season this winter.
Payroll tax will also be deferred for the entire 2020-21 financial year for businesses with payrolls of up to $10 million. 
$137 million worth of tax relief packages will include waiving and deferring charges such as  liquor licensing fees.
A further $8.5 million will be available for marketing and advertising for the Government's new 'Click for Vic' campaign to help Victorians support local businesses, regional producers and country markets.

Irit Jackson, 14th August 2020