No fee restaurant gift cards to give hospitality industry a major boost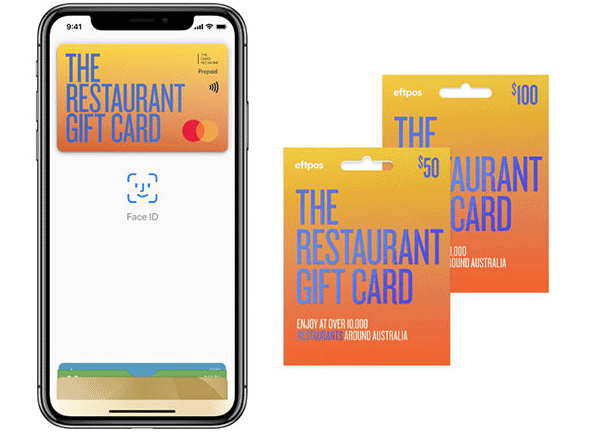 At a time when the hospitality industry demands a boost, The Restaurant Gift Card and The Pub and Bar Gift Card could provide a well needed shot in the arm.
The Restaurant and Catering Association (RCA), The Australian Hotels Association (AHA) and Woolworths have gone into partnership with The Card Network, launching a collection of gift cards that can be redeemed at over 20,000 hospitality venues Australia wide.
As long as restaurants accept eftpos, patrons can use these cards at any of these restaurants, pubs or bars across Australia.
Holders of The Restaurant Gift Card and The Pub and Bar Gift Card, can choose to use it anywhere, from take away at their favourite local fish and chips shop to fine dining restaurants in the city.
The biggest benefit is that these cards are commission free for vendors, something that is welcomed by the hospitality industry in the current economic climate.
"By partnering with Woolworths, Australia's largest gift card sales channel, we're able to make it convenient for Aussies to get behind their favourite restaurants and bars at a time when many hospitality businesses are trying to get back on their feet. This is more than a short term initiative; this is about providing long term value," The Card Network co-founder, Nick Sims announced.
Wes Lambert, Restaurant & Catering CEO said, "With no fee to the purchaser and no cost to our restaurant partners, these cards are an amazing new initiative – particularly when restaurant owners need all the support they can get right now." 
The Restaurant Gift Card and The Pub and Bar Gift Card cards have a three-year expiry from date of purchase and  are available in denominations of $50 or $100 at Woolworths nationally or via TCN's online store. Digital cards can also be purchased online and added to a mobile wallet to 'tap & pay' with Apple Pay or Android Pay.
Head to  www.card.gift to find out more.


Irit Jackson, 20th July 2020