Justin North brings a new concept to Harbour View Hotel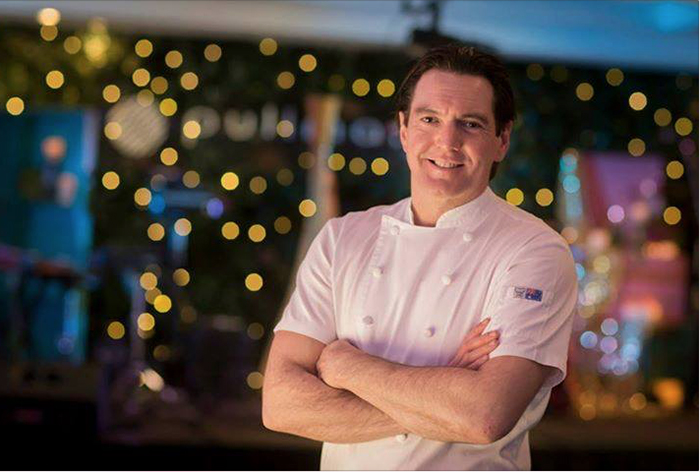 Justin North, former chef at Becasse and Hotel Centennial will open his own restaurant at the iconic Harbour View Hotel.
North will take over the restaurant at the Harbour View Hotel after his consultancy firm, Concept Hospitality, and the pub's new owner, the Barba Group, joined forces to bring the venture to life. 
Concept creates full-circle hospitality projects, designing everything from interiors and branding, to menus and music. The Group looks at every touch-point of the premise experience, to deliver complete 360 solutions to hospitality venue owners.
It was engaged by the Barba Group to freshen up the restaurant. 
North is no stranger to creating exceptional dining experiences. In 2014 he joined the Sydney based Halcyon Hotels to oversee the re-brand and refurbishment of one of the eastern suburbs' favourite locations — The Centennial. 
Prior to this he ran and developed his own restaurants & food outlets evolving into some of Sydney's premier dining spaces. This included Becasse, which in 2007 was named in the top 100 restaurants in the world and the coveted SMH restaurant of the year. 
Concept Hospitality is also behind the menu and operations program behind Forty Licks in Sydney and were engaged to create the concept for the soon to be renovated lobby entrance dinning and bar areas at Ovolo Hotel in Brisbane. As part of the original concept, full food and beverage menus, venue design and inspiration, specifying OS&E and uniforms all fell under Concept's scope of works.
The Barba Group will enjoy the same expertise for its Harbour View refresh.
"They (the Barba Group) settled three weeks before COVID blew up. At the moment the brasserie is a bit tired, but we're hoping to get going with a refurb of it by spring, and a new name," North says.
Concept has already begun work on then function room, giving it a Mad Men feel featuring "metallic peacock wallpaper".
Mad Men is an American period drama television series set in the 1960's world of advertising.
North has also revamped the menu. "It's more like the Centennial than Becasse. There's a Beef and Guinness pie and some really good grilled prawns," he says.
The site which is located almost directly under the Sydney Harbour Bridge is packed with history, bearing a bullet hole in the front door from an incident in the 1980s.
In 1982, the pub was also used as a backdrop for the Australian film Starstruck.



Irit Jackson, 13th July 2020