Former adult bookstore becomes Sydney's latest gin joint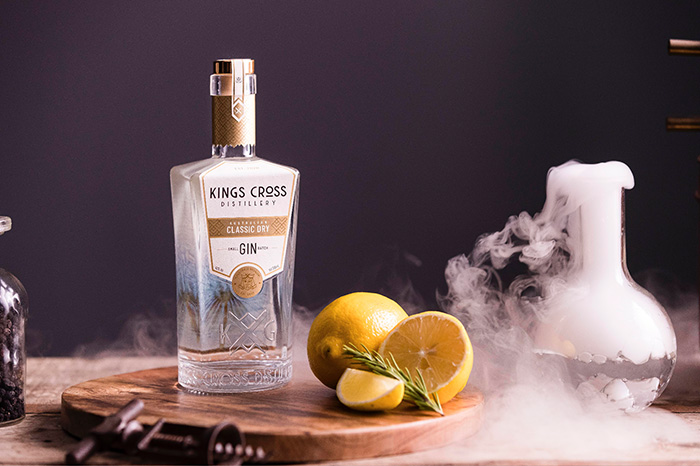 Kings Cross Distillery has launched a sophisticated new bar in the heart of Sydney's Kings Cross, where they are showcasing their KXG Australian Classic Dry Gin.
Kings Cross Distillery is located at the intersection of Darlinghurst Road and Macleay Street, in Potts Point, Sydney and plans to open its doors to the public in time for spring 2020.
This new cocktail hot spot is delivering hope to an industry that has faced enormous challenges since the Covid-19 lockdown. 
In creating the gin, distiller and spirit architect, Odelia Potts was inspired by a 1930s recipe. KXG Australian Classic Dry Gin is an adaptation of this recipe.
Over the last twelve months, Odelia has been working hard to become one of 40 female qualified distillers in Australia (compared to 400 male distillers), studying the fundamentals of spirits production at the University of Adelaide. Her goal is to create award-winning gins that inspire young women to join the industry.
Located in the heart of the distillery is the pot-still that is fondly referred to as "Miss Pottsy". 
Potts uses the single shot method and vapour distillation using the 200 litre 'Miss Pottsy' still.
The Aalto Martini will be the venues signature cocktail, featuring 60ml of the KXG Australian Classic Dry Gin, dry vermouth rinse, and a slice of preserved lemon peel.
The location at Macleay Street was an illegal gambling den in the 1960s and holds many other hidden secrets just waiting to be discovered by patrons. It became an adult bookstore in the 1970s, with some of its own secret business taking place behind closed doors. It was known as the Private Book Shop and later Ecstasy Adult Bookstore. 
With such a colourful history, the new owners wanted to acknowledge what existed in that space decades before.
The former vault is now being used for storing the bar's bottles of gin and there is a wall of pin-up photography that serves as an homage to the bookstores previously there.
Kings Cross Distillery will have the space to accommodate 120 guests.
Once Covid restrictions are abolished, the venue will offer a selection of mezze and tapas style dishes. Its own premium gin will be served at the bar along with vodka and whisky, as well as a large variety of Australian and international spirits.
This venue has one very special feature on offer: personalised spirit lockers will be available for guests. The lockers provide the perfect place to keep their own bottles and consume them in any gin creation they can invent.
Distiller and spirit architect at KXD, Odelia Potts commented: "We are so thrilled to finally be able to open the venue completely and share our gin creations with the world, following a challenging time for the hospitality industry in Australia. The colourful and rich history of Sydney's Kings Cross and its Sydney surrounds, are the inspiration behind our vapour infused gins. We can't wait to welcome customers to join us in our journey of discovery, as we make history too."


Irit Jackson, 9th July 2020