Reusable coffee cup scheme to roll out in Western Sydney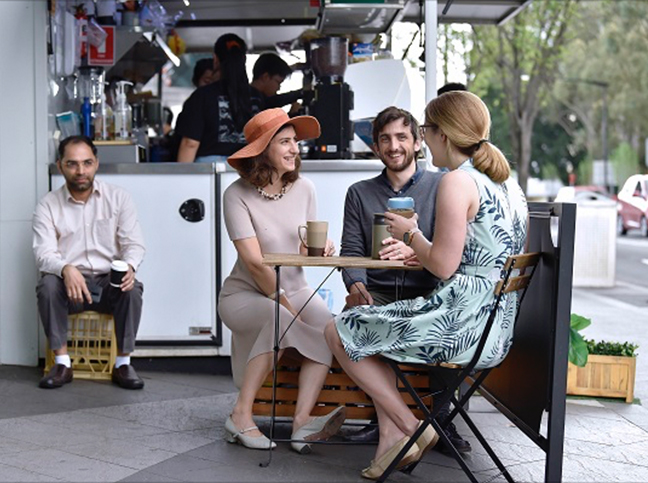 Swap and go coffee cup scheme Green Caffeen has launched a partnership with Western Sydney Regional Organisation of Councils (WSROC) to make it easier for locals to enjoy a takeaway coffee, without the eco-guilt.
Seven councils in the region are participating with space for 160 cafes to sign up now, ready for launch on February 24. 
Consumers download the Green Caffeen app and sign up before getting a reusable cup from a participating café. The cup can be used and then returned to any Green Caffeen café. And as long as the cup is returned within 30 days, it's completely free to use. The scheme is also free for participating cafes.
Currently over 11,000 people are using the scheme in over 420 cafés Australia-wide.
"The waste reduction of reusables isn't to be sniffed at," said Damien Clarke, co-founder of Green Caffeen. "A small trial held last year at Good Fella Coffee in Bella Vista and The Tuckshop at Glenhaven saw them prevent the use of over 5000 single use cups over just three months. The Green Caffeen reusable cups make it easy to choose the eco-friendly option without sacrificing convenience.
"Green Caffeen saves cafes the cost of single use packaging as well as saving the environment, so it's a real no-brainer for them to jump on board. Green Caffeen was deliberately designed with cafes in mind to help reduce environmental footprint and increase their bottom line – that's the secret to our success."
Seven Western Sydney councils are now onboard with Green Caffeen including The Hills Shire, Hawkesbury City, Fairfield City, Liverpool City, City of Parramatta, Penrith City and Blacktown City.
The Western Sydney region now joins other government organisations including ACT Government, Inner West Council, Wollongong City, Kiama and Port Macquarie Hastings.
AHD, 16th January 2020