Courtney Ellis snaps up Birdsville Hotel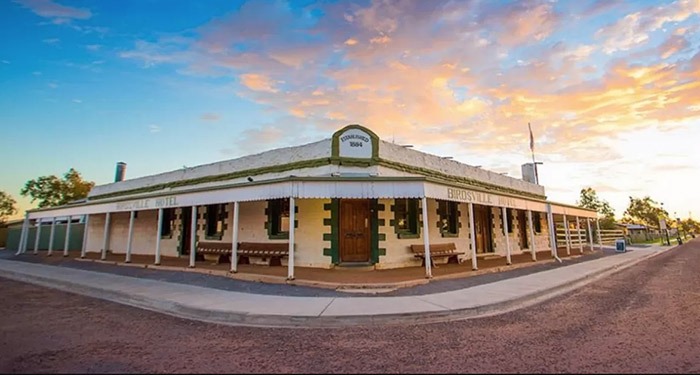 The Birdsville Hotel has sold to an outback entrepreneur after three years on and off the market.
Businessman Courtney Ellis, who is best known as a co-founder of travel company Outback Spirit Tours, paid about $6 million for the pub on the on the edge of the Simpson Desert which includes motel accommodation of 27 guest units, workers' quarters, two detached residences and industrial land as part of the package.
It is the first time in 40 years the iconic pub in the Queensland outback has changed hands, with the former co-owners David and Nell Brook and Kim and Jo Fort running it since 1979.
"My wife and I are thrilled to be buying the Birdsville Hotel," Ellis told Commercial Real Estate. "It's something we've been talking about doing for a long, long time.
"We've been going there for about 15 years now, and know it very well. We love the feel and character of the place and are keen to build on that."
The sale is expected to be finalised by January 21.
The Birdsville Hotel is the focal point of two major events each year, the Birdsville Races and the Big Red Bash.
Ellis and his wife Talia have no plans to change the pub and are looking to buy a house in Birdsville to be closer to the property.
"After selling the company, we wanted to do something a bit different and slow down a fraction," said Ellis. "We get the outback as it's been my business for 20 years, and we won't change things.
"Our focus will still be on making the experience satisfying for people who make the long trek out to Birdsville and I'm looking forward to talking to people and hearing about where they've come from and where they're going. The Birdsville Hotel is a significant drawcard, and we're very respectful of that long, and proud, tradition."
Sheridan Randall, 14th January 2020