Harbord Beach Hotel snapped up by locals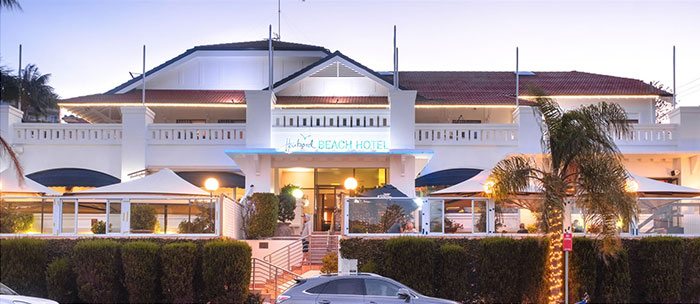 A young family has acquired the Harbord Beach Hotel on Sydney's Freshwater Beach.
Northern beaches resident Glenn Piper partnered with fellow northern beaches resident Lachlan Cottee and a small syndicate of local investors to purchase the pub from John Thorpe and Patricia King who ran the business for 42 years.
Speaking to the Manly Daily, Piper said he wanted the pub "to become an epicentre for Freshwater".
With no immediate plans to refurbish it, Piper said they will focus on "progressively" improving the venue's offering and service.
"The architecture is heritage listed so we don't intend to touch the external façade," he said. "We really appreciate the architecture, it's a Californian bungalow and the internals feel like a country suburban pub but it definitely has room for modernising."
The kitchen is set to get new equipment while there are also plans to reopen the upper level to the public.
"Currently, you can't access upstairs, there are accommodation rooms so our plans will be to open that up to the public and make it a public bar," he told the Manly Daily.
"We will initially reopen the accommodation rooms. It's in very good condition at the moment because it's the owners home."
Sheridan Randall, 13th January 2020