Sydney inner west pizzeria destroyed after explosion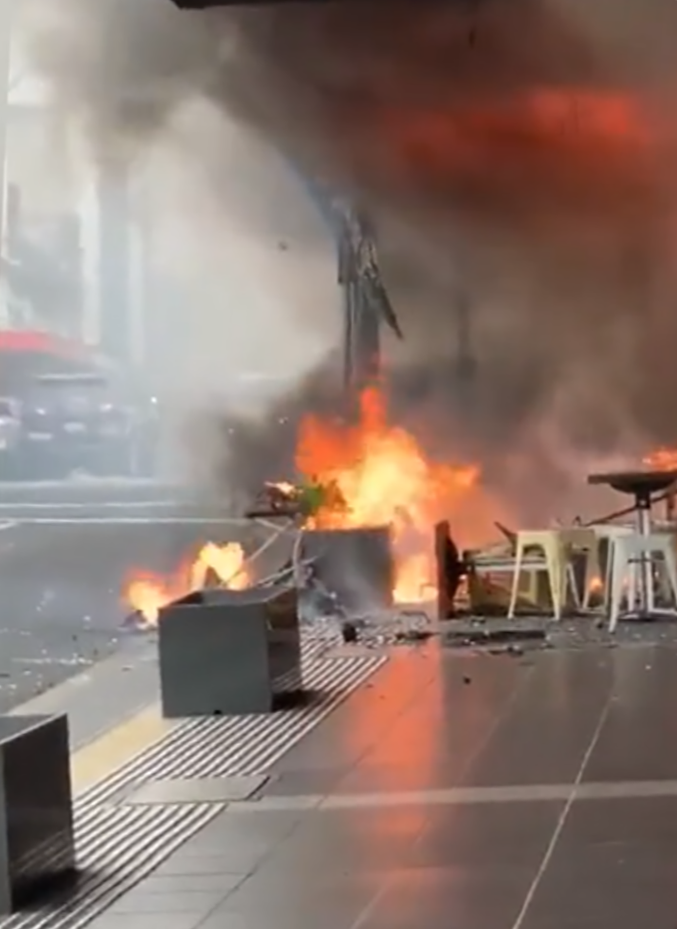 A blaze caused by a gas explosion has destroyed Jailhouse Rock Pizza in Sydney's Earlwood.
Firefighters battled the fire as it ripped through the two-level building which had residential units above the pizza shop.
Owner Nadim Albassit was opening his shop when a gas main exploded inside, engulfing his restaurant in fire.
"The ovens weren't on yet, we looked around and didn't see anything suspicious," he told 10 News First.
"I walked over to where the gas meter was ... and I realised that it was on fire."
He ordered his three staff members in the kitchen to evacuate before calling the emergency services.
"Everything just went up in flames. I couldn't believe my eyes," he told 10 News First.
One person had to be rescued from a balcony by firefighters with a ladder.
A ruptured natural gas pipe in the shop delayed the fire crews' efforts as they had to wait for the power to be isolated, which took longer than expected due to the recent storms.
No one was injured, according to NSW Fire and Rescue.

Sheridan Randall, 27th November 2019