Simon Gloftis closes Hellenika Gold Coast to focus on Brisbane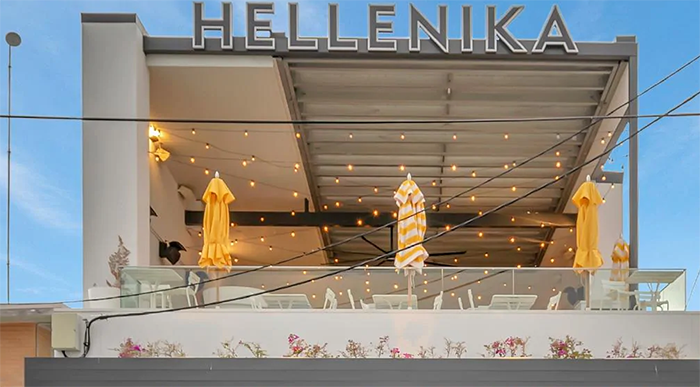 Restaurateur Simon Gloftis has closed his popular Gold Coast restaurant Hellenika to focus on new opportunities in Brisbane.
The Greek restaurant and rooftop bar at Nobby Beach had its final night of trading as Hellenika on the weekend.
He has sold a 20-year lease to the site and almost all contents to the team behind Justin Lane Establishment in Burleigh. The Hellenika name will stay with Gloftis.
Gloftis is severing ties with the Gold Coast after an almost 20-year history; he sold The Fish House in Burleigh in 2016 and wants to move on from his contract as a partner in The Star's rooftop restaurant Nineteen at Broadbeach.
"It is with a heavy heart I close the doors on my Gold Coast restaurant journey – for the time being at least," he told the Gold Coast Bulletin.
"It will be a strange feeling not running a local venue. I owe a lot to the Gold Coast and don't think I'd have had the same opportunities anywhere else.
He credited the Gold Coast locals for embracing his concept of a Greek restaurant, which he says was "a big step for the local dining scene at the time".
Gloftis will focus will be on his second Hellenika at Brisbane's Calile Hotel precinct, where he also launches SK Steak and Oyster restaurant in December.
"I hope I have led by example and hope the people who take it go further with it, take it to the next level," he told the Gold Coast Bulletin.

Sheridan Randall, 27th November 2019