South Australian pub rallies around families affected by NSW bushfires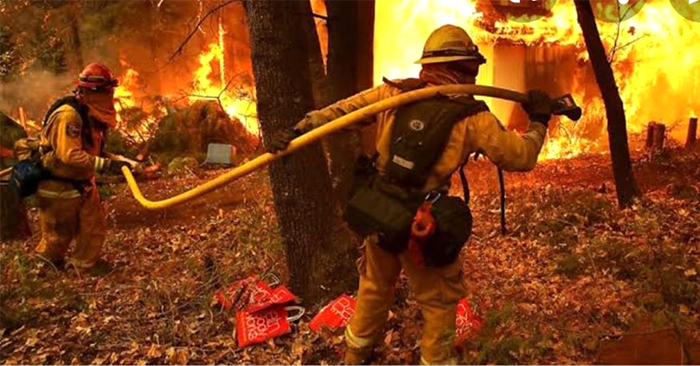 A pub in South Australia is calling for donations to help families impacted by the NSW bushfires sweeping across the state.
The owner of Freeling's Gungellan Hotel, Helen Hatch, says she feels compelled to help after losing her home in the Pinery bushfire four years ago.
"We know exactly how these people feel," Hatch told ABC News. "It's very close to our hearts here in Freeling."
Hatch is accepting all donations including money, gift vouchers, clothes, toiletries, children's toys, books, pet food and medical supplies.
"It's the simple daily things that you would go to grab that you no longer have," she said.
To date the NSW bushfires have claimed three lives and destroyed more than 150 homes.
Two people died and nearly 100 homes were destroyed in the Pinery bushfire in South Australia's Mid North, with Hatch saying the community is still rebuilding.
Gungellan Hotel staff member Julie Anne Kelly said she and a friend will drive all the donations to NSW in early December.
Sheridan Randall, 12th November 2019