Plans to revamp Hobart's historic Crescent Hotel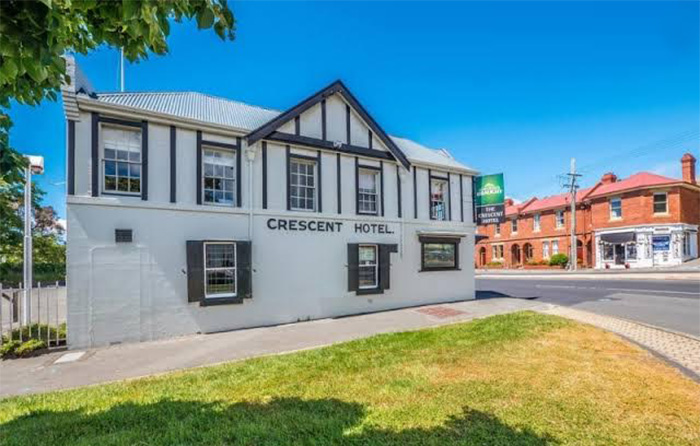 The Crescent Hotel in North Hobart has been acquired by State Cinema owner John Kelly for $2.35 million.
The pub will be operated by Mendel Zotz-Wilson and his new business partners Glen Colman, and Shane and Tash Gill. Zotz-Wilson is the co-owner of Room for a Pony.
The new owners and operators are wasting no time drawing up plans for a revamp for the pub, with a beer garden and new dining and function space on
The refurbished pub is slated to reopen by February next year.
"It's a beautiful old pub and there's probably none of this traditional style in North Hobart,'' Zotz-Wilson told The Mercury.
"The food will be classic old school pub food but we'll use local produce and try to showcase Tasmanian wines and beers as much as possible."
Kelly described the pub as a "cornerstone of North Hobart", saying it had "immense cultural and historical importance".
"The Crescent is now back in the hands of ownership and operation of local people, for local people," he told The Mercury.
"It's a great collaboration between Mendel and his cohorts and they will bring real energy to this area."
Sheridan Randall, 11th November 2019
Image Source: Ray White Central Hobart