Another Western Sydney gaming Hotel snapped up in flight to yield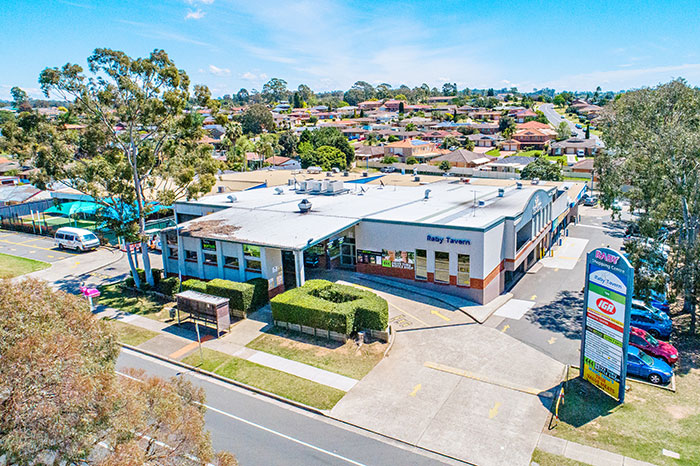 In a further show of market confidence, the 8000sqm* Raby Tavern and Shopping Centre has lasted on the market for only two weeks out of its proposed four-week public sale campaign. 
The large format hotel was brought to market by boutique brokerage agency HTL Property on behalf of the Sydney based Walker family. With price expectations in excess of $30m, the impressive land and business holding has been purchased by the well known De Angelis family; who count a number of other significant freehold hotel investments in the family's private stable. 
"We designed a four-week national EOI campaign as the prerequisite sales strategy for this compelling acquisition opportunity, but the market responded in such a way that it became clear to us that first mover benefits would reward a deliberate purchaser" advised HTL Property's National Pubs Director, Dan Dragicevich. 
"Hotels located adjacent shopping centres are always keenly sought after by astute investors who recognise the natural trading advantages enjoyed by their positioning. The ownership of this retail space at Raby enables the purchaser additional levers for expansion of the licenced footprint, and makes available the potential for a larger mixed-use development project in the future" added Dragicevich. 
This is the 18th hotel HTL Property has managed the sale of on behalf of its clients this Financial Year, maintaining the firm's one hotel per week sales ratio and illustrating the sector-wide market strength being enjoyed nationally. 
HTL Property would not be drawn upon as to the price paid for the freehold hotel, other than to confirm the leading brokerage firm's pre-campaign market guidance was met. 
"There are two noteworthy features of this current market landscape, the first being the entirely recognisable nature of the successful purchaser bodies, with those being either or both of the multi-asset and multi-generational hoteliers" commented HTL Property's Asia Pacific Region Director, Andrew Jolliffe. 
"The other being the patent re-engagement the big four banks have exhibited in respect of actively seeking debt funding opportunities alongside quality operators. A key reason the Australian East Coast market has already surpassed $500m in combined sales after the first four months of the Financial Year, up 33% YoYFYTD in terms of consolidated transaction values, and up 26% in respect of transaction volumes" Jolliffe concluded. 
*approx.. 
HTL Property, 7th November 2019