Perth restaurant tops TripAdvisor's restaurant awards in Australia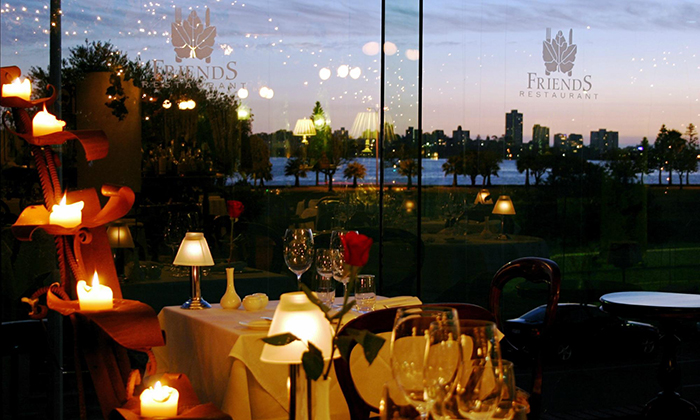 Friends Restaurant in Perth has maintained its top spot as Australian Fine Dining winner, while Brisbane's George's Paragon Seafood Restaurant has taken home a gong for Australian Everyday Dining in this year's TripAdvisor Travellers' Choice Awards for Restaurants.
Based on a full year of TripAdvisor reviews, these restaurants were consistently given high ratings and praise by restaurant-goers across the globe.
For dining options without the larger price tag, Brisbane-based George's Paragon Seafood Restaurant received the top accolade, followed by Fish At The Rocks, Sydney and Grill Steak Seafood Restaurant, Melbourne.
Beijing's TRB Hutong has been crowned the number one Fine Dining restaurant in the world, the first time a restaurant in Asia has received this honour.
"Restaurant-goers rely on candid reviews and guidance from other TripAdvisor users to discover restaurants of all types, from local hidden gems to famous restaurants all over the world," said Bertrand Jelensperger, senior vice president for TripAdvisor Restaurants.
Contemporary Australian is the most popular cuisine across the two dining categories, followed by Japanese and Thai.
Australian diners can't seem to get enough of a restaurant with a view, with half of the local restaurants receiving an accolade offering diners a vantage point of the water.
New South Wales has the most winning restaurants with seven restaurants across the top Australian categories.
Fine Dining Award Winners Australia
1. Friends Restaurant – Perth, Western Australia
2. Sage – Canberra, ACT
3. The Stunned Mullet - Port Macquarie,New South Wales
4. fermentAsian - Tanunda, South Australia
5. Spirit House - Yandina, Queensland
6. China Doll - Sydney, New South Wales
7. Pee Wee's at the Point - Darwin, Northern Territory
8. Watergate Restaurant & Lounge Bar - Port Douglas, Queensland
9. Bacchus - Brisbane, Queensland
10. Sake Restaurant & Bar - Sydney, New South Wales
Everyday Dining Award Winners Australia
1. George's Paragon Seafood Restaurant - Brisbane, Queensland
2. Fish At The Rocks - Sydney, New South Wales
3. Grill Steak Seafood Restaurant - Melbourne, Victoria
4. Chin Chin - Melbourne, Victoria
5. Hugos Manly - Manly, New South Wales
6. Farmhouse Kings Cross - Sydney, New South Wales
7. Petition - Perth, Western Australia
8. Tha Fish - Cairns, Queensland
9. Salt House - Cairns, Queensland
10. The Grounds of Alexandria - Sydney, New South Wales
Sheridan Randall, 23rd October 2019