Jamie Oliver to launch namesake pizzeria on the Gold Coast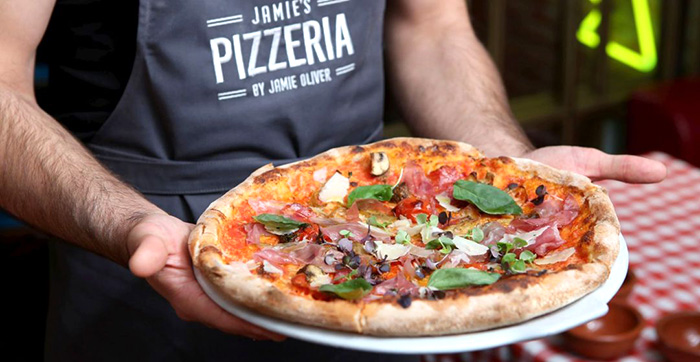 Celebrity chef Jamie Oliver is bringing his Jamie Oliver's Pizzeria brand to Australia with a new opening on the Gold Coast.
The Hallmark Group-backed brand first opened in the UK in 2014, with the Gold Coast venue to be open its doors in Pacific Fair shopping centre in the coming weeks. Other locations for the venue include Budapest, India, the Netherlands and Dubai.
"The Gold Coast is the perfect city to launch Jamie Oliver's Pizzeria Down Under and I've got no doubt locals, tourists and especially families are going to absolutely love it," said Oliver.
"Our pizzerias have earned an unrivalled reputation for serving incredible, authentic hand-stretched pizzas topped with the most fantastic and delicious ingredients, not to mention tasty salads and delicious desserts."
Jamie Oliver's UK restaurant group entered administration earlier in the year, with Hallmark Group saving Oliver's Australian business in 2018 after it entered voluntary administration.

Sheridan Randall, 8th October 2019