Viral videos heading to pubs and clubs across Australia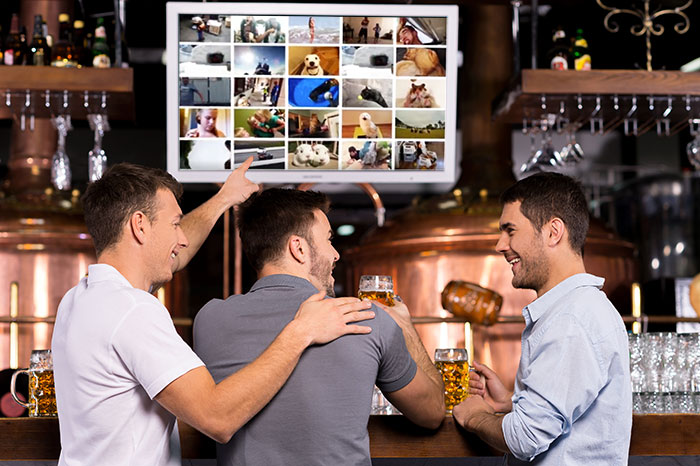 Patrons will soon be able to watch their favourite viral videos in restaurants, pubs and clubs across Australia following a new deal between on-screen content business Nightlife Music and Los Angeles-based viral content empire Jukin Media.
Best known for their CrowdDJ system, Nightlife Music supplies video screens and content to venues like pubs, clubs, restaurants and gyms.
The new content partnership allows Nightlife Music to display Jukin content, such as People Are Awesome, FailArmy and The Pet Collective, on their roughly 10,000 screens.
"Nightlife has one of the most compelling music video catalogues in the world, but with the immense popularity of viral videos globally we are constantly looking for highly engaging content, which is valued by our clients," Nightlife's head of content Matt Lymbury told Business Insider Australia in a statement.
"Access to Jukin's remarkable short-form content and its expertise in aggregating the world's best amateur videos is a superb arrangement and further fuels Nightlife's expansion into screen management.
"We anticipate the FailArmy channel will be enormously popular in pubs, with hilarious clips of stacks and falls very similar to the funniest home video shows of the past."
Nightlife Music will have access to all new Jukin content as it becomes available, with over 50,000 videos currently available.

Sheridan Randall, 19th September 2019