Comida Catering Co says goodbye to Adelaide's Central Market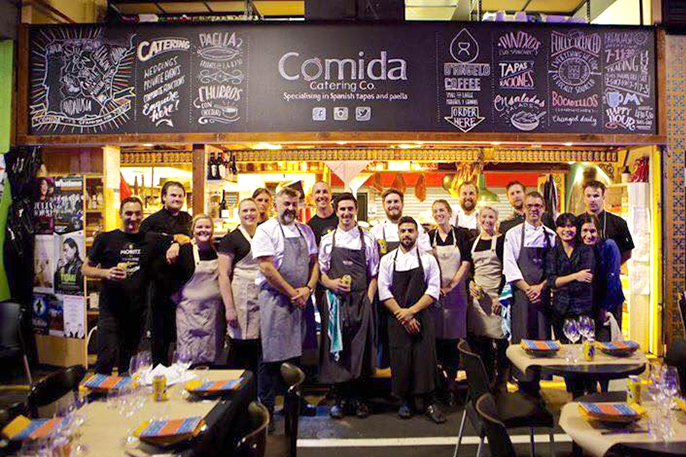 Comida Catering Co is relocating from its long-standing stall at Adelaide's Central Market to head to the East End.
After five years at stall 11, owner and head chef Brad Sappenberghs said next year's redevelopment of the adjacent Central Market Arcade was a major factor in deciding not to renew the lease at Central Market.
"The redevelopment of the arcade put me off a fair bit," he told Broadsheet.
The team will instead consolidate their presence at Roxie's, where they've been operating for a year after moving into the Chateau Apollo kitchen next door.
Sappenberghs says he'll bring most of Stall 11's existing menu over, joining Roxie's current line-up of tapas, raciones (larger portions) and wood-oven pizzas with a Spanish slant. He also promises dedicated paella nights, and plans to tap into the East End brunch scene.
Comida will continue to trade at the Central Market until September 21 before saying a final farewell with a pintxos party in celebration of all the "regulars and suppliers who've supported us over the last five years".

Sheridan Randall, 19th September 2019