Blaze destroys Brisbane's New Farm Deli and Cafe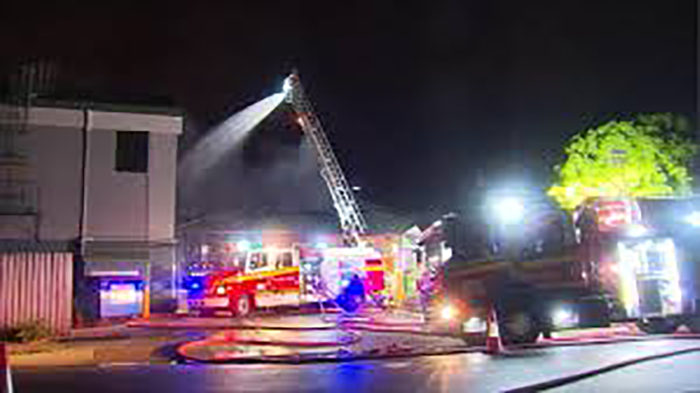 A fire has ripped through the New Farm Deli and Cafe in Brisbane over the weekend.
Firefighters were called to the scene just after midnight on Saturday after an employee at a nearby supermarket raised the alarm.
It took almost 30 firefighters over an hour to bring the fire under control. Although no one was injured, the building suffered severe fire and water damage.
According to fire investigator Mark Dorman, the fire was started by a burner being left on, igniting nearby combustible materials. The fire then went into the rangehood and up into the roof.
Queensland Fire and Emergency Service's investigation unit is working alongside police detectives to determine how the burner was left on.
Owners Maria and Vince Anello said they will rebuild the business, which they have owned and operated since 1991.
"While we are deeply saddened by this morning's tragedy, we are feeling truly blessed and extremely grateful for all the support shown by our wonderful community here in New Farm and from all of our loyal customers!" they said in a Facebook post.
Sheridan Randall, 11th July 2019