Harbour View Hotel in the Rocks up for sale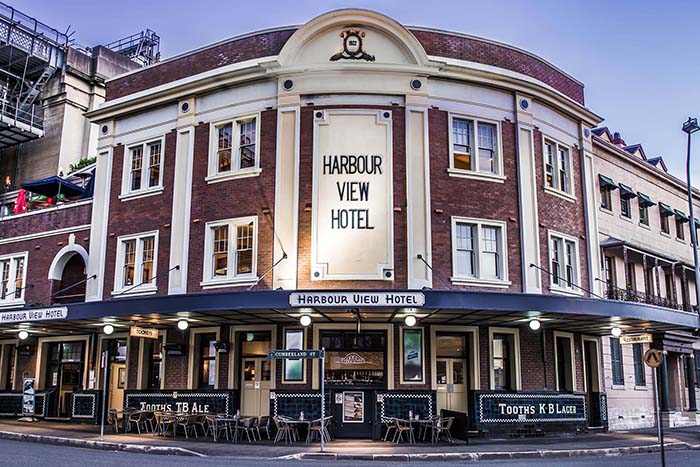 The Harbour View Hotel in Sydney tourist hotspot The Rocks has been put on the market.
The hotel is the last of the freehold pubs you can buy in the Rocks, which attracts more than 2.7 million visitors a year.
Rebuilt in 1924, the hotel has undergone a renovation and has been extended over the years. It includes the ground floor Oval Bar, gaming room with 15 poker machines, first-floor bar and restaurant and multiple function rooms.
The Perry family are selling after 20 years and have engaged JLL Hotels' John Musca and Nick Butler to manage the sale.
"This is a compelling asset and, with the hotel licence and gaming entitlements having a separate, tangible $3 million value, savvy property people have the opportunity of owning the building for less than the price you would pay for an exclusive house in the area," said JLL national director John Musca.
"It's a very special, generational asset for an investor or hotelier and, subject to relevant approvals, the Harbour View could also make an aspirational office or residence as well as a hotel."
The freehold going concern is expected to fetch around $12 million, with Expressions of Interest closing Thursday 25 July.
Sheridan Randall, 24th June 2019