Emporium Hotel South Bank's Signature restaurant welcomes first diners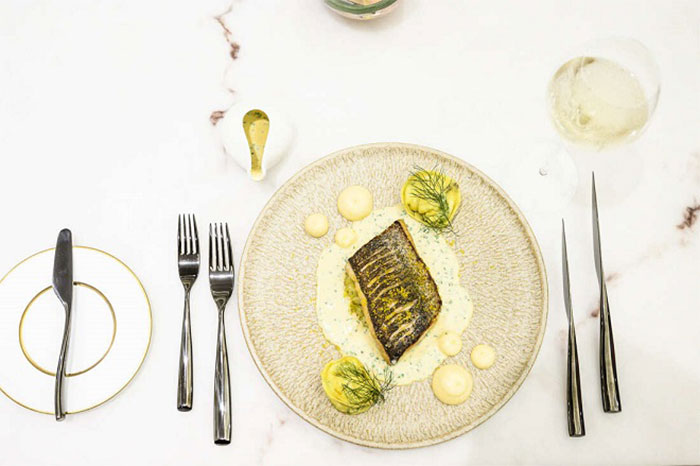 The Emporium Hotel South Bank's fine dining restaurant Signature has finally welcomed its first guests after overcoming a number of challenges in the planning process.
The restaurant concept launched with celebrated chef Josh Lopez, but the new 60-seat restaurant located on a mezzanine above the hotel's lobby has opened with new executive chefs and a new name.
Chefs Chris Norman and Alex Liddle have created the menu which focuses on local produce. There are also five and seven-course tasting menus, and specially designed vegan options. A 12-seat private dining room will open in the coming weeks.
General manger Charles Martin says Signature is the culinary pinnacle of Emporium Hotel. "We wanted it to be unpretentious but still elegant and modern," he said. The wine list is also be a draw card at some 6000-bottles strong.
"In anticipation of creating a restaurant of this calibre, owner Tony John has been collecting some of these bottles for two decades," Martin said.

Sheridan Randall, 24th May 2019