Scott Pickett's next venture is Italian restaurant Lupo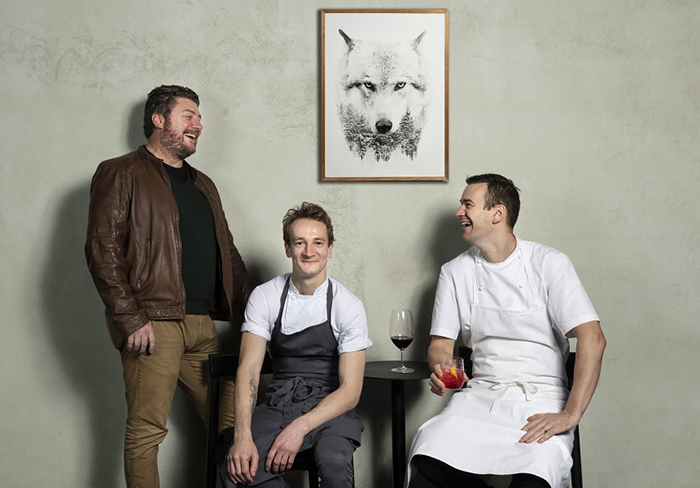 Chef-owner Scott Pickett has announced his next venture to replace the much-lauded Saint Crispin in Melbourne's Collingwood.
The space that housed Saint Crispin has been used as for a pop-up eatery for the last six months. Now it will transformed into Italian restaurant Lupo by Pickett and executive chef Stuart McVeigh.
"We thought, do we go back to the Saint Crispin format or mix it up? We don't have any Italian heritage, but love our hand-rolled macaroni, and without being gimmicky, we want to do great Italian food with a little bit of Melbourne in it," Pickett told Good Food.
Chef Charlie Watson (ex-Eleven Madison) is heading over from Pickett's Matilda to head up the kitchen at Lupo. The wine list under the eye of sommelier Tristan Vinson will include more Italian wines and Australian-grown Italian varietals.
The space will get a quick renovation ahead of its opening on June 4, with a pop of "Aperol" orange and forest green, some marble and new tables added, and banquettes removed. The upstairs will private dining area will remain the same.
Sheridan Randall, 24th May 2019