Militant vegans in Perth restaurant 'walk-through'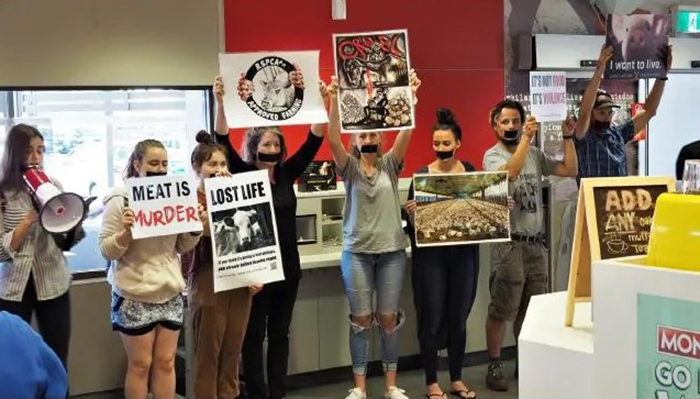 Animal rights activists have disrupted diners in Perth as they staged a walk-through of restaurants in Leederville.
Holding screens displaying acts of animal cruelty, dozens of activists from the group Direct Action Everywhere led by self-professed activist James Warden took to the streets confronting diners about animal slaughter as they walked out of restaurants.
"We've got some amazing activists out today," Warden told 9News. "It's important we all get out.
"On the screens we'll be playing the Dominion documentary that highlights the inherent cruelty of the industry, speciesism. So that's all we're trying to project."
The protest follows similar incidents in Melbourne and Sydney last month that coincided with a national day of organised vegan activism.

Sheridan Randall, 14th May 2019