The stars align as Adam Wolfers heads to Gerard's Bistro in Brisbane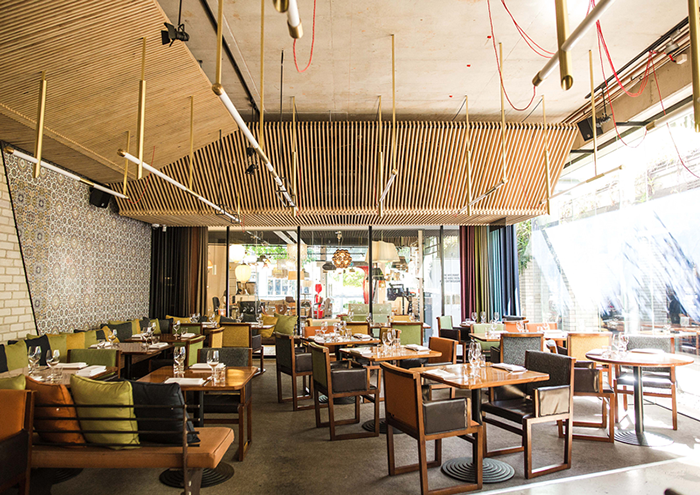 Sydney chef Adam Wolfers is heading up to Brisbane to lead the kitchen at Gerard's Bistro.
It took six months to find a replacement for previous executive chef Ben Williamson, with Wolfers fresh from finishing up his Jewish-Hungarian pop up, Ételek.
Gerard's Bistro owner Johnny Moubarak said he is very happy with his new recruit.
"I'm smiling from ear to ear," he said. "I've been following Adam for two-and-a-half years and I love his whole philosophy. His dishes look so simple and yet have so much depth and technique to them."
Wolfers is set to start at the Middle Eastern restaurant in Fortitude Valley in mid-May, with plans to steer the menu in fresh directions by integrating Australian native ingredients into the mix, bringing new spices, ferments and new signature breads to the table.
"When I met Johnny Moubarak, we got along straight away and just started throwing ideas at each other," said Wolfers. "The direction that Ételek was moving in was a mix of Middle Eastern and Eastern European food. It's the kind of food I grew up with, as someone who's Jewish.
"When the call came from Moubarak, it was a question of all the right stars aligning. It came at the right time. I need to do something else and thought if there's anywhere I can see myself working, it would be Gerard's."

Sheridan Randall, 18th April 2019