Canberra man charged for grope job offer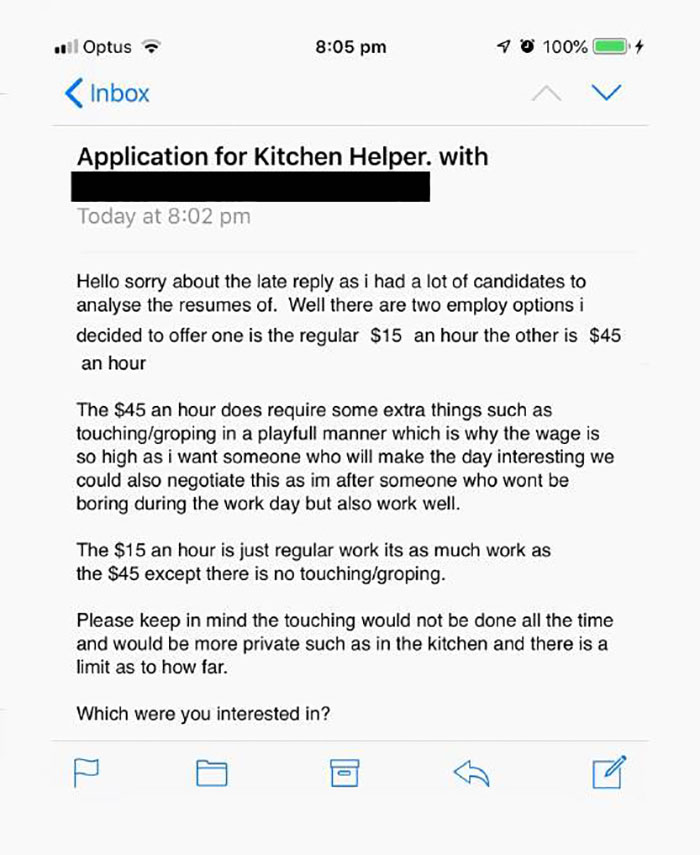 A Canberra man has been charged after making "inappropriate responses to applicants" of a job ad he had posted online for work at a café.
The man allegedly posted an online ad for a kitchen helper at a "small, family run" cafe in the Belconnen region, adding it would be great for students, and would be a "good friendly work environment as are patient".
However, the man responded to a young girl's application offering her two options.
"There are two employ options I decided to offer one is the regular $15 an hour the other is $45 an hour," the email allegedly reads.
"The $45 an hour does require some extra things such as touching/groping in a playful manner.
"I want someone who will make the day interesting we could also negotiate this as I'm after someone who won't be boring during the work day but also work well.
"Which were you interested in?"
The girl's mother called police and a 26-year-old Kaleen man was subsequently arrested at the residence. He was charged on Friday and released by police on bail.
Sheridan Randall, 15th April 2019