Marion Hotel unveils its accommodation room upgrade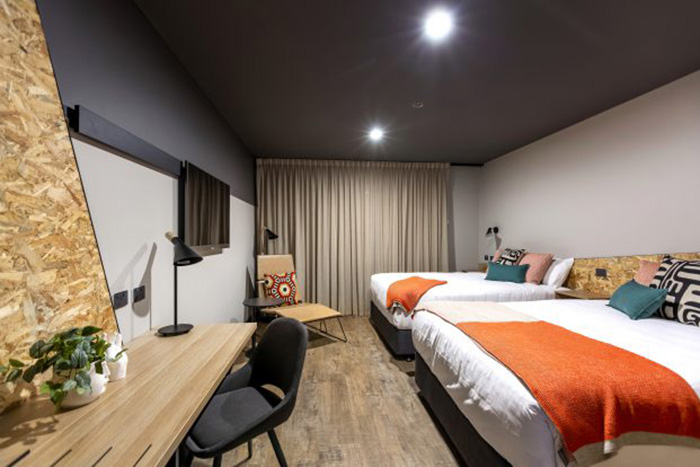 Adelaide's Marion Hotel has revealed a glimpse of its new look as it undergoes a $20 million renovation.
The redevelopment will see an extra 50 accommodation rooms added taking the total to 62.
"We have seen demand for not only accommodation in the area but also increased demand for function and retail space," said owner Jenny Hurley of the Hurley Group.
"The rooms are sophisticated spaces where industrial chic meets luxury. Boasting creative flare, the new guest rooms have been crafted with tailored furnishings and unusual fixtures made from unique or recycled materials. The rooms are a blend of modern and traditional design, [creating] a calm and relaxed space – the perfect 'home away from home'."
The Hurley Group will also open the restaurant, function rooms and function garden at the end of August 2019, along with new menu.
"[We]will not stick to a specific cuisine but have hints, inspirations and flavours from around the world," she said. "On the menu you will find smoked food, dishes to share and the occasional quirky ingredient – bold, full of flavour yet appealing for the everyday diner. With health and well-being a focal point, there will be plenty of healthy choices – including gluten free, vegan and vegetarian options."
26th March 2019