Merivale employees head to Fair Work Commission over 2007 payment agreement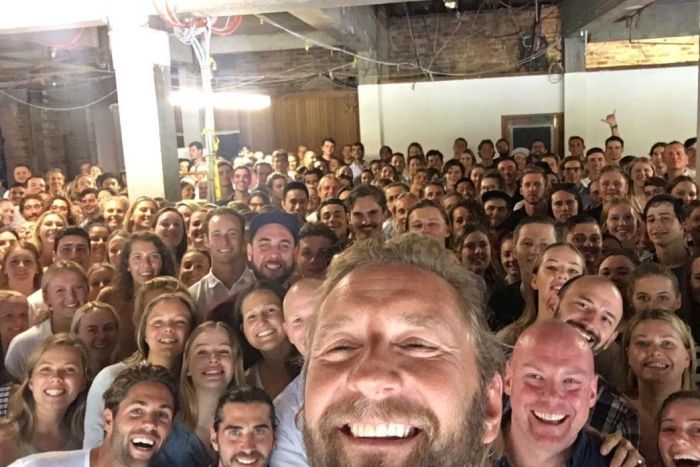 Two current Merivale hospitality staff have gone to the Fair Work Commission in a bid to end a 2007 employee agreement which they claim leaves them worse off than if they were covered by the hospitality award.
Despite expiring in 2012, Merivale still uses the agreement to pay its staff and is paying them weekend and holiday rates that are consistent with their legal obligations under the agreement.
An investigation by 7.30 reported that some hospitality staff received no weekend penalty rates, and lower penalty rates on public holidays than set out in the hospitality award, since at least 2016.
An internal Merivale document dated to 2017 and seen by 7.30 indicates the company paid casual staff the same rate on weekends and weekdays, and paid a public holiday rate between 13-15 per cent higher. 
"For a long time I just copped it on the chin," current Merivale worker Mackenzie Waugh told 7.30. "I just didn't think there was anything I could do about it."
In a statement, Merivale's people experience manager, Kate Tones, said that Merivale's 2007 employment agreement does not provide a 10 per cent higher rate for weekend work or a 40 per cent higher rate for public holidays.
But she said it "does provide for specified minimum dollar rates for ordinary time, weekends and public holidays but these are not equivalent to loadings".
"Merivale currently pays its employees either at, or in most cases above, the rates outlined in the … [Employee Collective Agreement] for all work performed as it is required to do by law. These rates are updated annually in compliance with our legal obligations," she stated.
"Merivale certainly isn't paying its employees less than they would have earned in 2007, nor is Merivale paying employees any less than they are entitled to under the law.
"Given the results of the Ombudsman's recent comprehensive review and our own audits, we are confident that all Merivale staff are paid their full legal entitlements according to the relevant industrial instrument and the national employment standards."
Sheridan Randall, 13th November 2018