Sarah Sands Hotel in Brunswick to be renovated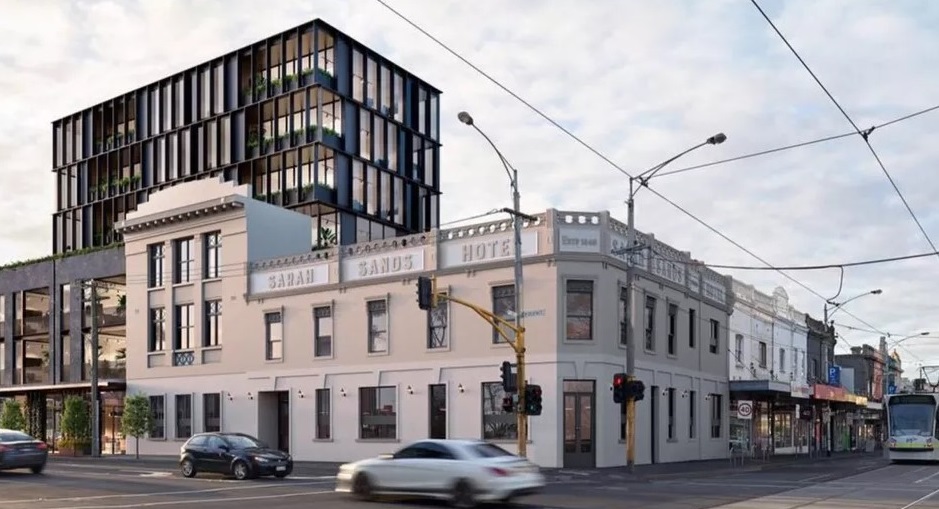 The Sarah Sands Hotel in Brunswick is set for a new lease of life under new owners Peregrine Projects.
The 160-year old Victorian pub looks likely to be renovated and transformed by the Melbourne developer as part of plans for a mixed-use precinct featuring a new apartment building.
The revamp of the historic hotel will include the addition of a new food and beverage precinct, as well as 31 apartments spread across a seven-storey apartment building. The hotel's hidden facade will also be restored to its original condition.
"We aim to bring the Sarah Sands back to life through a mixed development and pay homage to the history of the site," Peregrine Projects development manager Michael Dobson said.
"We acknowledge this is a prominent site and we want to deliver a fantastic, vibrant and dominant outcome for the community and for greater Melbourne."



Sheridan Randall, 8th November 2018