New Sydney Fish Markets to feature fish scale roof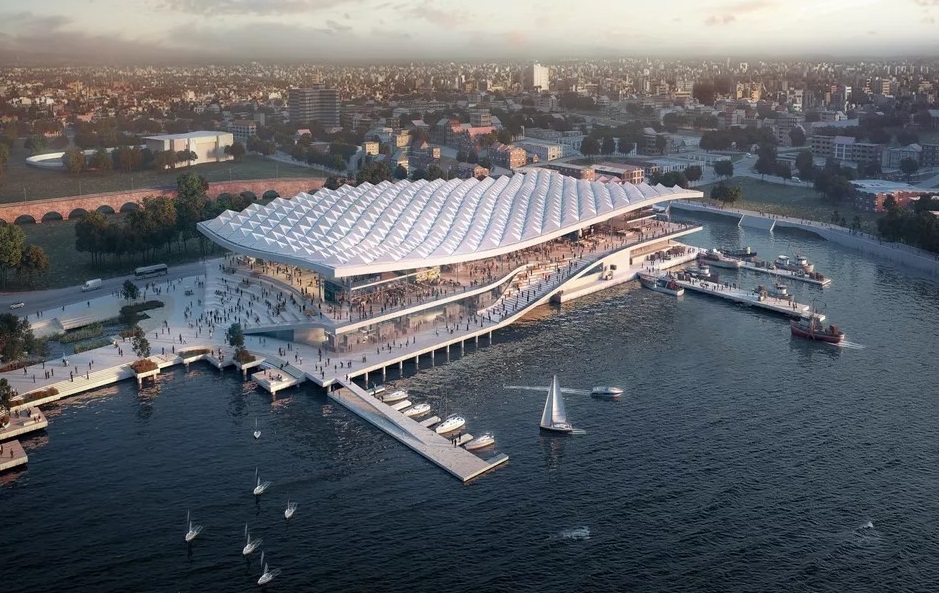 The final design for Sydney's new fish market has been unveiled, with construction expected to begin next year.
Situated at the southern end of Blackwattle Bay, the proposal also includes new public wharves, a waterfront promenade, a new ferry stop along with plans to expand public access to Sydney Harbour and foreshore.
UrbanGrowth NSW Development Corporation is leading the project on behalf of the NSW government, with the new fish market expected to cost at least $250 million.
Premier Gladys Berejiklian said the purpose-built retail and wholesale facility will be positioned over the water as the centrepiece of a new precinct.
"The Sydney Fish Market currently attracts more visitors annually than the Great Barrier Reef and accounts for around 20 per cent of international visitors to the Sydney region," Berejiklian said.
"It's already the largest fish market in the southern hemisphere, trading approximately 14,500 tonnes of seafood per year. Relocating the fish market to the new site will return Blackwattle Bay's foreshore to the public, improve pedestrian and cycling links and connect more of Pyrmont to the water as part of the long-awaited revitalisation of the area."
Led by Danish architects 3XN, in partnership with Sydney firms BVN and Aspect Studios, the design features a timber and aluminium roof inspired by fish scales that will float over the building.
Expected to open in 2023, the new markets will be home to an expanded seafood cooking school, food kiosks, restaurants, bars and outdoor spaces for social events.


Sheridan Randall, 8th November 2018