New plan to help grow NSW's food and wine industry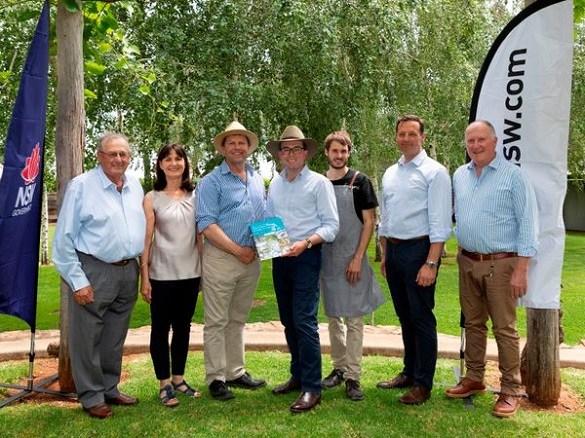 The NSW Government is looking to lure more food and wine visitors to NSW over the next four years.
Launching its NSW Food & Wine Tourism Strategy & Action Plan 2018-2022, Minister for Tourism and Major Events Adam Marshall said the strategy and action plan would help grow the state's food and wine industry, which currently contributes around $9.2 billion annually to the NSW visitor economy.
"The Government will be rolling out 27 actions to support the sector through activities such as marketing, product development workshops and research to identify local opportunities, trends and gaps," Marshall said.
"Ongoing collaboration between Government and industry will play a key role in achieving the objectives and I encourage the State's food and wine operators to become familiar with this plan so we can all work together to ensure travellers continue to develop a real hunger and thirst for NSW.
"This strategy will steer us on a growth trajectory as we work towards tripling overnight visitor expenditure and reaching $25 billion in regional visitor expenditure by 2030."
The Strategy & Action Plan includes five key strategic pillars – Product Development, Industry Development, Event Development, Marketing & Public Relations, and Research & Insights.
Marshall made the announcement from the Piccolo Family Farm in Griffith, with owner Luke Piccolo, who is also owner and chef of Limone Dining, saying the initiative comes at a perfect time with Australia's food and wine sector continuing to grow.
"With the sector becoming more and more competitive, it's fantastic to have this support to help regional businesses like ours attract visitation and ensure those visitors have the best possible experience," Piccolo said.
Sheridan Randall, 8th November 2018