Deliveroo to open its second dark kitchen in Sydney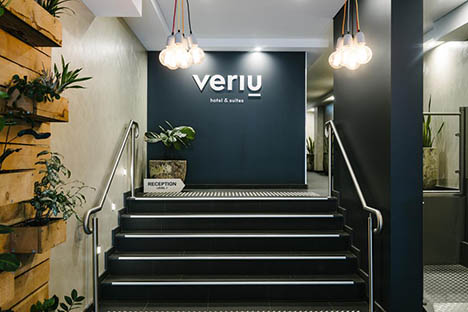 Online food delivery company Deliveroo will open its second "dark kitchen" in Australia, spending $2.2 million on the fit-out located the Veriu Broadway hotel in Sydney's Ultimo.
The development application with the City of Sydney states that the 520-square-metre kitchen featuring nine kitchen "pods" will occupy half of the hotel's ground floor, which has not been used since opening. The new central kitchen follows from their first dark kitchen in Melbourne's Windsor hotel, which opened in November 2017.
In a new move for Deliveroo in Australia, the Sydney kitchen will accommodate customers wanting to pick up their own orders with a click-and-collect area at Smail Street, open to customers before 10pm.
Speaking to Fairfax's Commercial Real Estate, Veriu Broadway hotel manager Rory Douglas says the food delivery model is particularly popular with in-house guests.
"It's almost every second delivery arrival through the door now is Deliveroo sending up to the room, it's certainly a trend we've seen coming and has really built up in the last while," he said.
"We think it's fantastic for the hotel, it's not often you'll have that many varieties of great restaurants from all across the city on your doorstep, so we really do see it being a great value-add.
"People are going to be ordering via these platforms so we have to make it easier and perhaps assist them with that, that's absolutely the way we'll be going."
Deliveroo has stated it plans to open more dark kitchens in Australia in the near future.
Sheridan Randall, 19th September 2018