Darren Purchese accused of underpaying and intimidating staff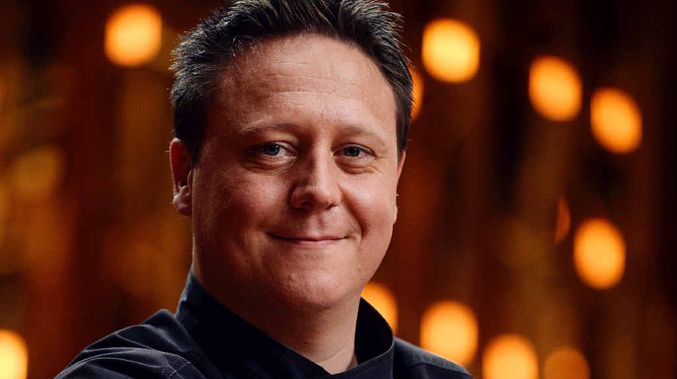 Former employees of Darren Purchese, say the celebrity chef who has appeared on MasterChef and Neighbours, has underpaid them thousands of dollars when they were working at his upmarket Melbourne dessert shop, the Burch & Purchese Sweet Studio.
They also claim he intimidated them.
They claim he required them to regularly work more than 50 hours a week for 38 hours pay at his upmarket sweet shop in South Yarra.
This has been verified by the ABC which checked the rosters and payslips.
Former staff members claim he intimidated them.
They say he would yell at them and tell them they were replaceable, while showing them piles of resumes from people keen to work for him.
One woman Alison Marshall says she is now pursuing more than $7,000 in backpay for her time working for Purchese in 2016 and 2017.
She claims the long hours and workplace culture contributed to her breaking out in hives and developing shingles at the age of 25.
She says he doesn't know why she stayed there.
"I didn't see my family. I didn't see anybody. I missed my Grandma's funeral," Ms Marshall told the ABC.
"I didn't ask [to go to the funeral]. I just told my family I couldn't go because I had work. She lived in a rural area so I would've had to have leave for a whole day. I was too scared."
Another former employee, Angelica, claimed Purchese owes her thousands after she worked unpaid overtime as a pastry chef for him in 2016 and 2017.
She says he would intimidate and belittle her.
"He took me up to the office one day and just showed me some resumes and said, 'You know, you're replaceable,'" Angelica told the ABC.
She said staff would not even get a break despite the long hours.
"For the first about eight months I would say, we weren't getting any breaks," Angelica told the ABC.
"Once this all started coming into the media we were allowed an hour break, but just no phones.
"You had to ask permission to go across the road to buy lunch."
Leon Getler 16th May 2018