Elgas Hospitality Gases
Elgas Hospitality Gases is a simple, innovative and competitive service offer of compressed industrial and hospitality gases and LPG. The service is designed to cater for the small to medium businesses.
The Hospitality gas offering includes a wide range of beverage dispensing gases, heating & balloon gas (Helium) and LPG for heating applications.
Elgas prides itself on being the most reliable source of LPG to Australian business.
That's why Elgas is the chosen LPG supplier to thousands of businesses across the country.
Dependable LPG supply you can trust.
Products
LPG hot water systems for commercial applications that require quiet and continuous flow hot water. Never have customer complaints about lack of hot water Your LPG system will work even at freezing temperatures LPG hot water systems are quiet. Guests will sleep soundly. No worries about peak and off peak rates with LPG Space efficient wi...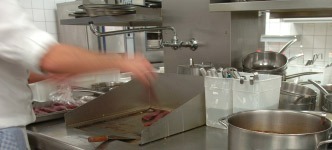 Why do so many chefs choose to cook with LPG gas? The key to outstanding results in the kitchen, apart from your chef, is your energy source. When that source is LPG, you're assured of the highest level of cooking performance.  It's far more responsive than other energies too, which is particularly important for cooking, where instant heat and fi...