Authentic parmesan by Mil Lel Superior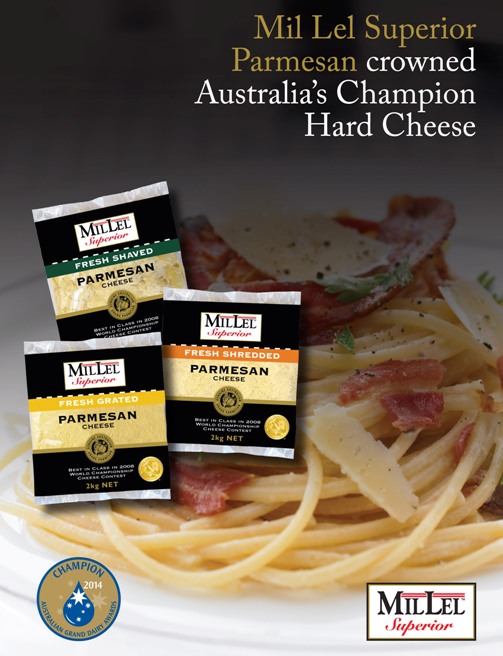 Mil Lel Superior proudly brings you hard style, authentic Parmesan cheese made in Australia from the finest ingredients. 
Mil Lel Superior Parmesan is a member of the grana family which also includes Romano, Pepato and Pecorino.  Hand turned, aged and waxed in Simpson, Western Australia, Mil Lel Superior Parmesan has been winning praises the world over.  This international award winning grana cheese can be used for grating, cooking and as a traditional table cheese and offering contrast to mild and soft cheeses on a mixed cheese platter. 
If you like Parmesan, you will love Mil Lel Superior. Handcrafted the traditional way and aged up to 12 months, it's full of sharp flavour, a real Parmesan bite, and crumbles nicely over your dish.
For more information, please call a Mil Lel Superior Representative today on 1800 677 852.
19th December 2013