The perfect soil for the perfect milk for the earthiest cheese.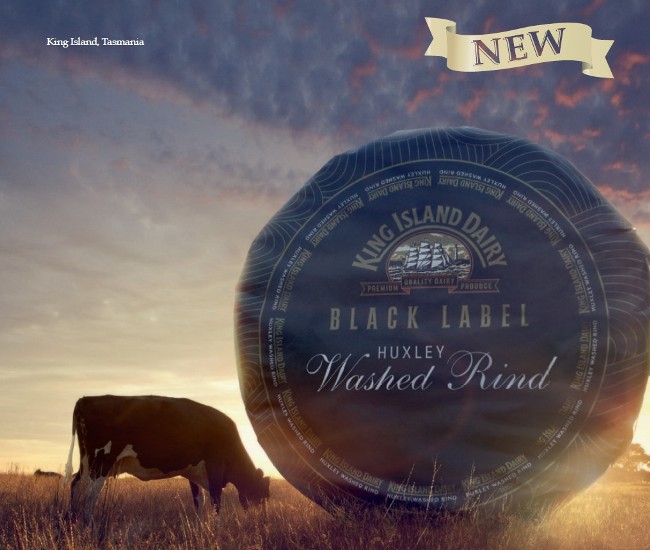 King Island Dairy Huxley is a semi-soft washed rind cheese with a striking bright orange rind and an earthy aroma which makes it a sensational addition to a platter. It is the specially selected Brevi cultures that are cloth washed over the surface of the cheese that gives it cheese its bold colour and distinctive aroma. Despite its unique appearance, the cheese itself is a mellow example of a washed rind cheese, with a shiny cream centre and sweet, earthy but balanced flavour.    
King Island Dairy Black Label is an artisan range, made by hand under the tutelage of our Head Cheesemaker, Ueli Berger.
The King Island Dairy Black Label range is only available from select fine food retailers, restaurants and hotels