Mission Indian & Lebanese Breads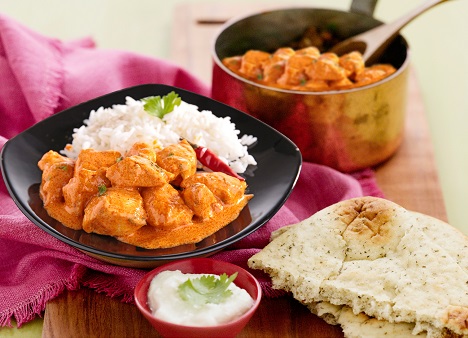 Mission Indian and Lebanese breads are an easy and quick solution to give you an authentic bread that can be used for your dips, curries or tapas. The perfect accompaniment to any meal.
---
Features & Benefits:
---
LEBANESE BREAD:
Authentic appearance and flavour.

Ideal for traditional Kebabs and Middle

Eastern meals.

NAAN AND ROTI BREAD:
Great full flavour.

Ideal toasted for best results, cut into 

strips for tapas.

Once heated can be rolled or 

wrapped.

Delicious with curries and spicy dips.


---
Handling Guide:
---
Frozen product: 12 months shelf life 

below -5°C.

Thaw out time: 6 to 8 hours or 

overnight.

Ideal handling temperature 

room/ambient temperature.

After thawing for optimum handling 

ease: microwave packet for up to 30 

seconds (microwave times may vary 

depending on wattage).


---