Mission Pizza Bases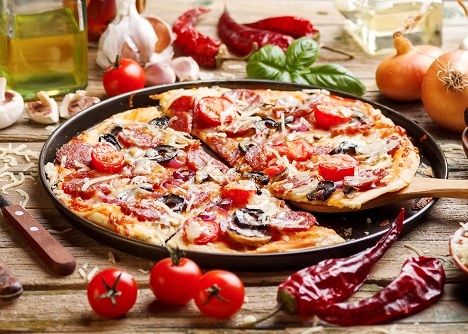 Great pizza begins with a great base! These delicious Mission Pizza Bases are ideal for any type of function, especially where quick preparation times and delivery is needed. Versatile and convenient, Mission Pizza Bases make it easy to create your own quality gourmet pizzas.
Features & Benefits:
Convenient and cost effective, prepare only what you need.

Save on time and money.

Increased turnover by offering a quality 

fresh baked pizza.

Stock on hand means no missed sales.
Consistency in bases means a more 

consistent product for your customers.

Handling Guide:
Frozen.

12 months freezer shelf life.

5 days refrigerated shelf life.

Thaw product, approximately 30 

minutes at room temperature from 

freezer.

Top with your favourite pizza

ingredients and bake in an oven at 

240-260°C for 5 to 7 minutes.

Note: Gluten Free bases must be 

cooked from frozen.