The "Choice" is Jasol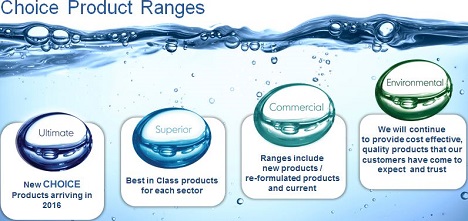 Jasol's new Choice Range is coming in 2016
In response to customer needs, Jasol has redefined their comprehensive product range with emphasis on continuity and providing best in class products that the market has come to expect and rely upon. The new "Choice" ranges, Ultimate, Superior and Commercial continue to be both effective in cost and application joining hands with our existing Environmental Choice products and suitable for any budget.  
Hygiene First is paramount in the Hospitality Industry and that's why the Choice can only ever be Jasol, for a Cleaning and Hygiene solution that works for you, having stood the test of time!
---
  
 

Sani Crunch

We understand the constant need for a hygienically clean food preparation space, particularly around the floor area and drain system that invite the spread of bacteria resulting in possible food poisoning caused by organisms such as Listeria. Sanicrunch is an effective floor QUAT sanitiser to help eradicate the threat of bacteria on floors and in drains when used as directed. Sanicrunch is a blue granular, free flowing powder that is spread evenly onto a wet floor, is biodegradable and non-slip will ensure Hygiene Safety first time, every time.
---
 

 

 

 
 

Chef's best friend – Firedog

Firedog, Jasol's caustic oven cleaner attacks baked on fat and grease like no other – an effective product for cleaning your oven, grills and hotplates faster than anything else.  A flagship in our Choice product range that our customers continue to come back time and time again.

---