Unox CHEFTOP MIND.Maps™
ADD YOUR TOUCH OF BRILLIANCE
MASTER.Touch PLUS
More powerful than a dashboard, simpler than a control panel: MASTER.Touch PLUS is an intuitive connection between you and the oven. Communication really becomes two-way. The outcome of an intelligent technology, that understands the results that you desire, checks any modifications to the parameters during the cooking process, and suggests the best way to give you the perfect cooking result (ADAPTIVE.Cooking™).
MASTER.Touch Plus™ is the most complete visual language touch screen display that has ever been created for an oven. With the MASTER.Touch™ pen you can draw your cooking processes and save them in the MIND.MAPS program: a wealth of experience for all your collaborators to use. With the MULTI.Time function you can cook different food with different cooking times all at the same time. With the MISE.EN.PLACE program you can have all of your different dishes ready to come out of the oven at the same time.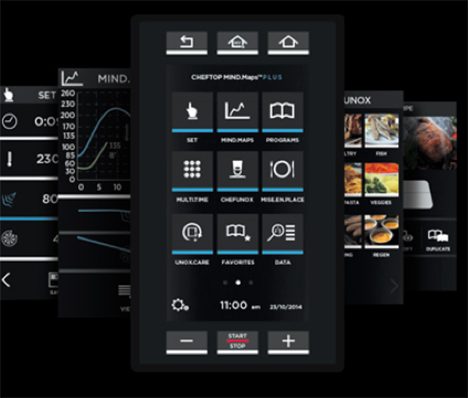 click here to view more information on MASTER.Touch Plus™
MASTER.Touch Plus™ gives you access to the ChefUnox™ cooking programs. In this way, even if you don't know the oven you can start to cook straight away. If you are familiar with the oven but would like to delegate to the experience of Unox you can do so at the touch of a button. The programs are updated automatically and adapted in an intuitive way to your needs. MASTER.Touch Plus™ gives you all the technological power of MIND.Maps™ in an even more spacious and complete interface.  A creative experience without limits.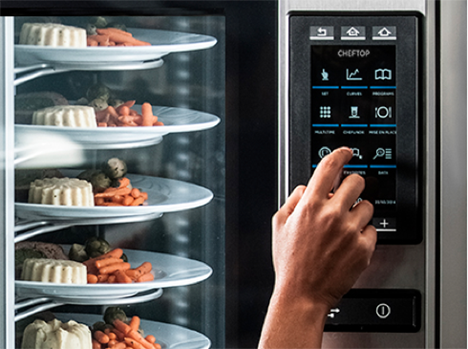 click here to view more information on MASTER.Touch Plus™
MASTER.Touch ONE
Having innovative technology at your fingertips is not enough. To really make the difference you need to be able to use your oven straight away, without thinking about it. MASTER.Touch ONE: an LCD touch screen from which you can manage all the functions of the oven. Immediately. With no hesitation. When advanced technology is simple and intuitive you can see the benefits for your work right from the very first day.
THE POWER OF YOUR CREATIVE INSTINCTS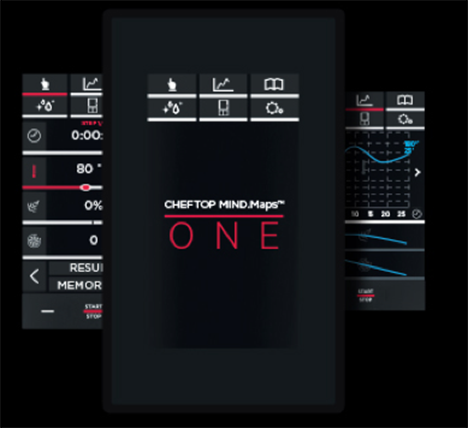 click here for more information on MASTER.Touch One™