BAKERLUX SHOP.Pro™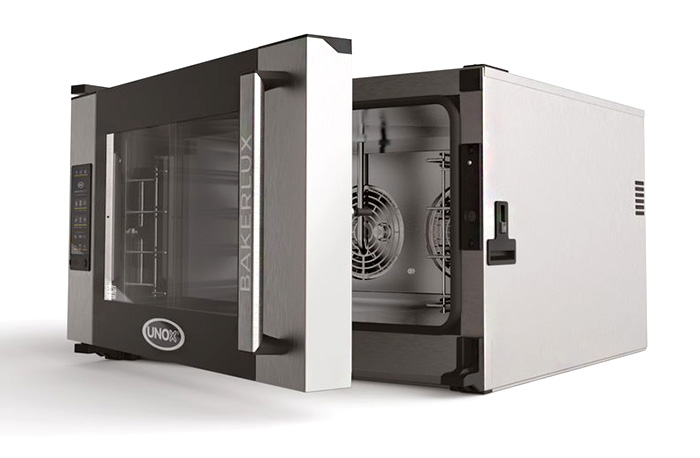 Features of the BAKERLUX SHOP.ProTM 
Double Glass

LED Lighting

High-Peformance Insulation Materials

Soft-Close Door
---
TOUCH
That little extra touch that helps make the difference.
And it shows.
The BAKERLUX SHOP.Pro TOUCH model offers all the advantages of a 2.4" LCD display that allows you to store and name baking programs with pictures, as well as offering quick and intuitive programming.
It is available with a side opening (left-to-right hinge) door that opens automatically when the baking cycle is complete. The optional internet connection allows you to check actual use and remotely control every oven in every one of your shops directly from your PC or smartphone.
The BAKERLUX SHOP.Pro TOUCH is specifically equipped for the installation of the BAKERLUX SHOP.Pro ventless or waterless hoods and for controlling the prover directly from the ovens control panel.


---
Features of the TOUCH Model:
 

Left-to-right opening door (left hinged)
Up to 9 step baking programs within 1 program
Humidity Control
Auto.Matic technology
Data Driven Cooking
Create up to 99 Programs
Prover Control
Internet Connectivity.
---
---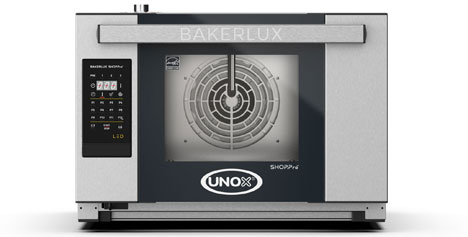 LED
The BAKERLUX SHOP.Pro™ LED model is the first port of call for anyone who needs an easy-to-use convection oven that also gives you the option of adding humidity during the baking cycle as well as reducing fan speed to facilitate baking even the most delicate and critical items, such as large frozen loaves of bread, or frozen puff pastry products.
The ability to control the BAKERLUX SHOP.Pro™ Prover from the control panel allows the oven to be stacked on top of it, creating a complete baking station.


---
Features of the LED Model:

 

Up-to-down opening door

Up to 3 step baking programs within 1 program

Humidity Control

Create up to 99 Programs

Prover Control

---
---
See the complete UNOX BAKERLUX SHOP.Pro range
12th March 2019