Problem solved for Rod Laver Arena's disability seating access!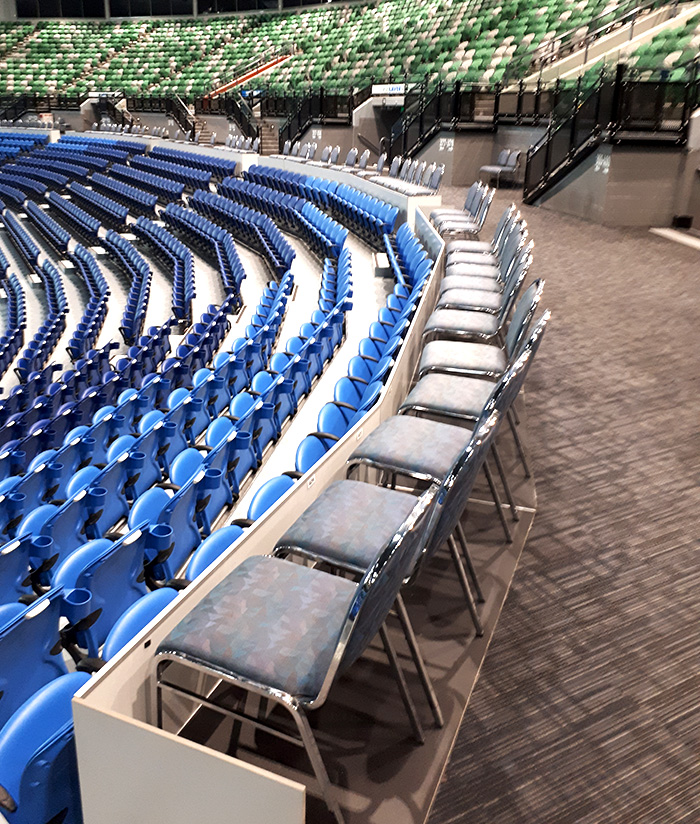 Rod Laver Arena had a problem. Melbourne's iconic stadium, home of the Australian Open Tennis and venue for all the major touring performers, was in the middle of a 4-year $700 million upgrade and needed to conform to recent Disability Discrimination Act legislation to provide a minimum level of wheelchair and disabled seating.
The problem for contractor, Lendlease Building, was the need to provide a simple access system to give RLA the ability to install and remove disability seating platforms dependant on the successful event ticket sales to disability patrons.
Enter Select Concept's very own Australian-made QUATTRO Stage System with the solution. Easily adaptable and customisable to suit so many situations - including tiered seating, choir risers and of course stages - we designed a removable and easily stored Disability Seating Platform system unique to Rod Laver Arena using our Australian Made QUATTRO componentry. Lendlease and their clients love it!
We have now supplied and installed enough seating platforms to enable this magnificent, and brilliantly refurbished, arena to be compliant and meet their DDA legal obligations.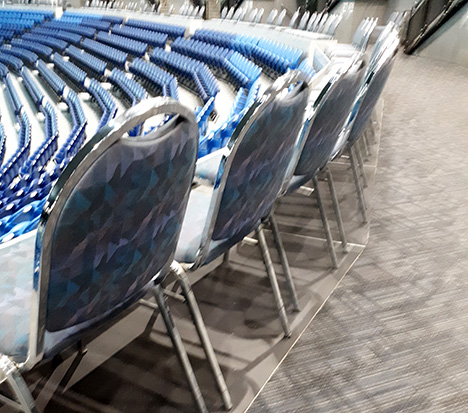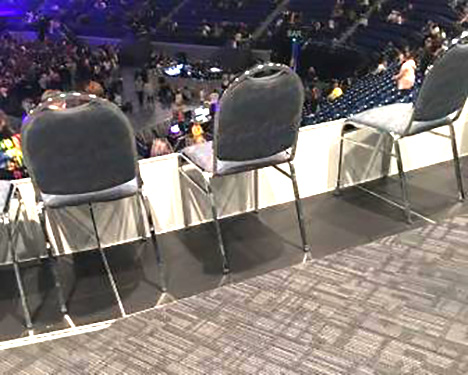 So now when you see Roger Federer and Serena Williams battle it out on centre court, or one of the many upcoming events like The Wiggles or the Eagles, cast an eye out for our platforms radiating out from the centre transverse aisle assisting our disabled mates getting a great view too.
13th December 2018