BAKERLUX SHOP.Pro™ Touch
That little extra touch that helps make the difference. 
And it shows.
The BAKERLUX SHOP.Pro TOUCH model offers all the advantages of a 2.4" LCD display that allows you to store and name baking programs with pictures, as well as offering quick and intuitive programming.
It is available with either a drop-down door or in the Matic version, with a side opening door that opens automatically when the baking cycle is complete. The optional internet connection allows you to check actual use and remotely control every oven in every one of your shops directly from your PC or smartphone.
The BAKERLUX SHOP.Pro TOUCH is specifically equipped for the installation of the BAKERLUX SHOP.Pro ventless or waterless hoods and for controlling the prover directly from the ovens control panel.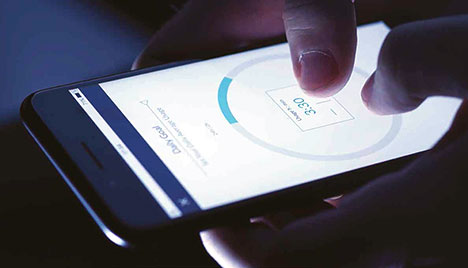 DDC - Data Driven Cooking
Your oven is unique,  intelligent, and connected.


Data Driven Cooking artificial intelligence technology is designed to help you take advantage of the full potential of UNOX's BAKERLUX SHOP.Pro ovens: it collects data, processes information, analyses usage patterns and provides you with a daily report, and connects to the cloud to identify and offer you recipes and tips that are customised for your actual needs which translate directly into new dishes for your menu.
With Data Driven Cooking, UNOX's BAKERLUX SHOP.Pro ovens become much more than just baking equipment. They become real partners that contribute to building your success.
---
Data Driven Cooking. Closer to you, closer to your success.
---
15th November 2018