Knife Experts Reveal Tips for Buying New Knives
Goodman Fielder Food Service know knives are an important tool of the trade.
A knife is a chef's best friend; that's why ensuring it meets your every need, want and desire is important. You can never settle for second best! 
Looking to purchase a new kitchen knife? Goodman Fielder Food Service spoke with the founder of Tansu Knives, Mert Tansu, who provides insight into the questions you need to ask yourself before you commit to a purchase.
---
4 key questions to ask yourself when buying your next knife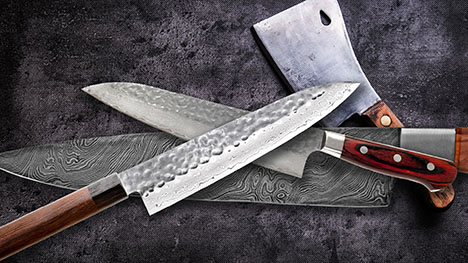 ---
4 things a good knife should have
---
4 tips on how to look after your knives
---
Buying a new knife is exciting, as it provides you with a new tool to experiment with. As Aidan from Cutthroat Knives said; "Knives are about enhancing your cooking experience…and you should replace your knives as little as possible," "A good knife should last for the rest of your life."
---
1st November 2018