UNOX at Food & Hospitality Queensland 2018
Food and Hospitality Queensland is a new event that showcases the latest, food, drink and equipment for your business. If you work in a cafe, restaurant, hotel, supermarket, club or resort then you should be coming along to meet the suppliers and discover new ideas. You can literally taste the new food trends and try out the latest equipment.
This exciting event will be staged at the Brisbane Convention & Exhibition Centre from 5-6 August 2018.
There is no room for error in today's busy kitchens. UNOX knows it and provides ovens and services that are designed to meet the most ambitious quality and business challenges. It is an excellence you recognize at a glance.
Made up of the same ingredients that Chefs and business owners insist on: uncompromised quality, innovative and bold choices, proven and measurable efficiency and reliability.
For you, this means maximum performance, freedom, ease of use and savings. For UNOX, it is Inventive Simplification.
This year, UNOX can be found at Stand #E6, which will feature the MIND.Maps combi ovens in action, with Live Cooking demonstrations run by our Corporate Chef, Alberto de Lorenzis over the 3 days.
You can also view our – ChefTop, BakerTop and BAKERLUX SHOP.Pro product range.
Our National Sales team will be on site to answer any questions you may have in relation to how your business could benefit with the UNOX oven technology.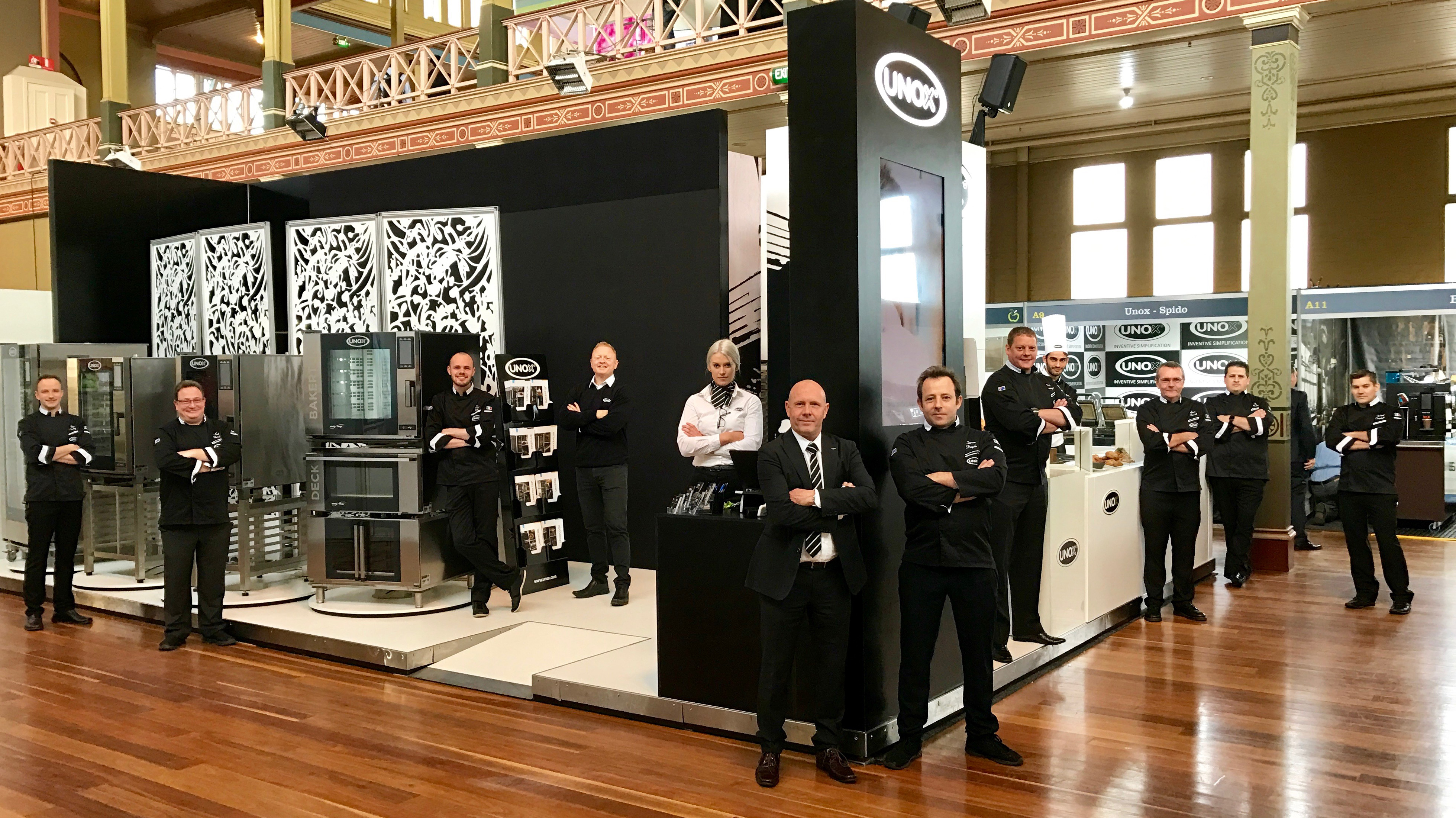 We look forward to demonstrating how you too can Challenge the Future in your own kitchen so come along and See, Touch and Taste the Future of cooking.