Tip Top Super Thick: Keeping Your Customers Toasty this Winter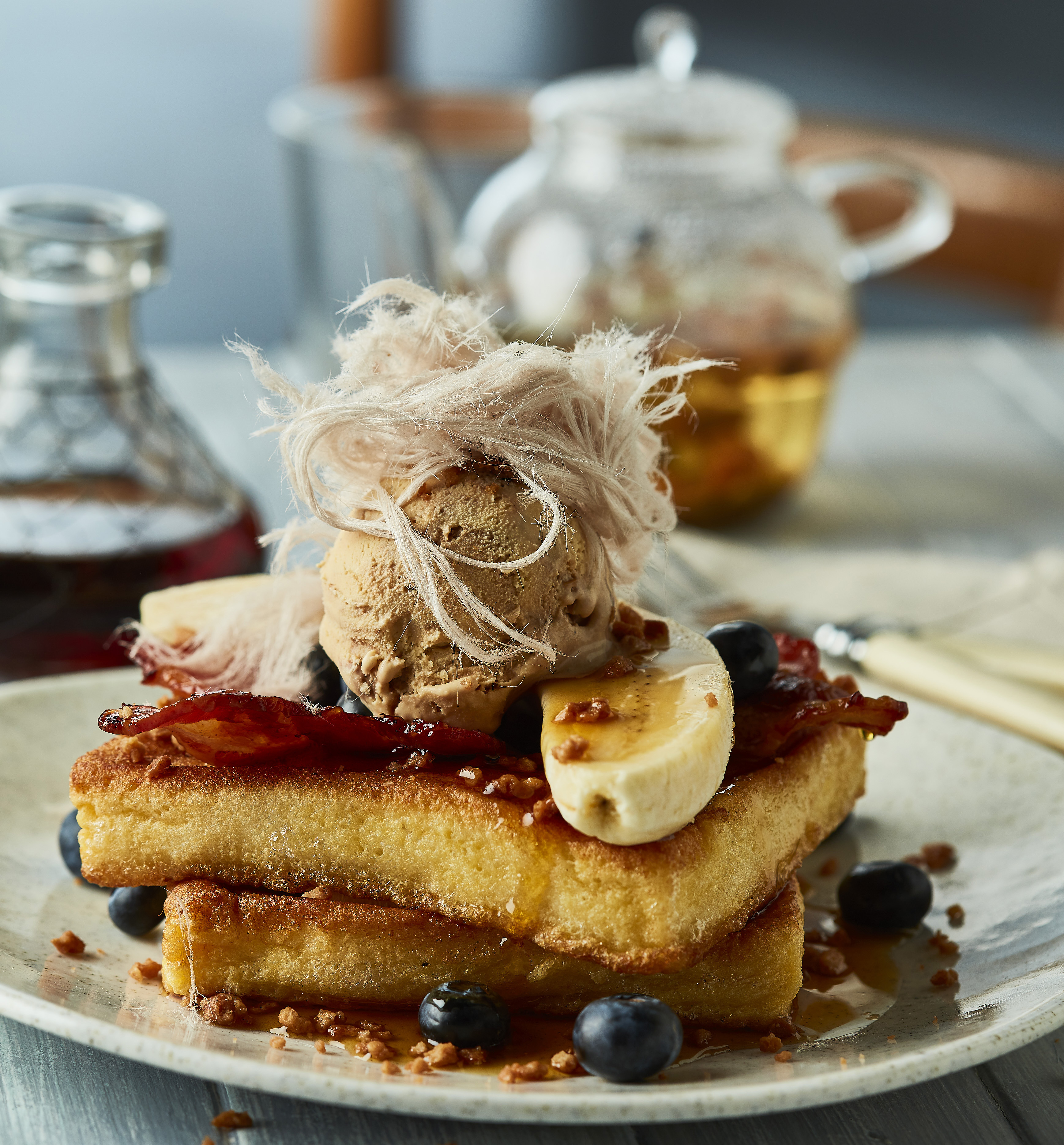 Super thick cut bread is perfect for diners who are craving some additional comfort and indulgence during the winter months. So, Tip Top has put together its ultimate winter warmer toast menu items to keep the mid-year blues at bay.
What better way to fend off the discomfort of the colder months than with a decadent French Toast, hearty steak sandwich or thick and cheesy toastie?
All of which can be made with Tip Top's Super Thick White Bread.
The perfect winter grab and go option – have them pre-made and ready to throw on the grill or in the sandwich press for a few minutes, in the same amount of time it takes for a take away coffee.
Sometimes a regular piece of bread just won't cut it for a hearty sandwich. Use Tip Top Super Thick White for steak sandwiches so you can top the steak with a range of delicious fillings (think caramelised onion, relish and rocket) without the stress of the bread not being sturdy enough to manage the load.
One of our favourite winter warmers; French toast must be made with thick bread and it's so easy to make it just a little bit fancy. Add fairy floss and hot fudge for dessert or caramelised fruit and yoghurt for breakfast. Check out our favourite recipe here.
There is something very comforting about the ability to have breakfast food at any time of the day. Tip Top Super Thick White is the perfect base for scrambled eggs, baked beans or smashed avocado.
Nothing is better than a warm comforting soup during cold weather. And remember, never overlook the importance of the thick slices of buttery toast, especially in helping to mop up the bowl.
Get a bit creative with toppings and make an open sandwich melt on a nice thick piece of toast. Either pair it with a light salad for more health-conscious diners, or load it up with multiple layers of different cheeses or meats for those looking for a heartier option.
It's the time of year when the food you serve your customers needs to have that added little touch of comfort. A good thick slice of toast has long been a go-to at home for a warm comforting snack, and more and more customers are now craving the same feel-good food outside of their own kitchens. 
Available frozen nationally through distributors, Tip Top Super Thick White Sliced bread keeps in the freezer for up to four months, so there is no chance of any waste. A versatile product, Tip Top Super Thick White is sneaking on to breakfast, lunch and dinner menus across the country.
No longer will you have to make do with thin slices that just aren't fit for decadent winter offerings or buy unsliced loafs of bread that you have to waste time slicing up yourself.
Check out more Tip Top Foodservice products (and request a free sample) here.
16 August 2018