Crunch time for germs and bacteria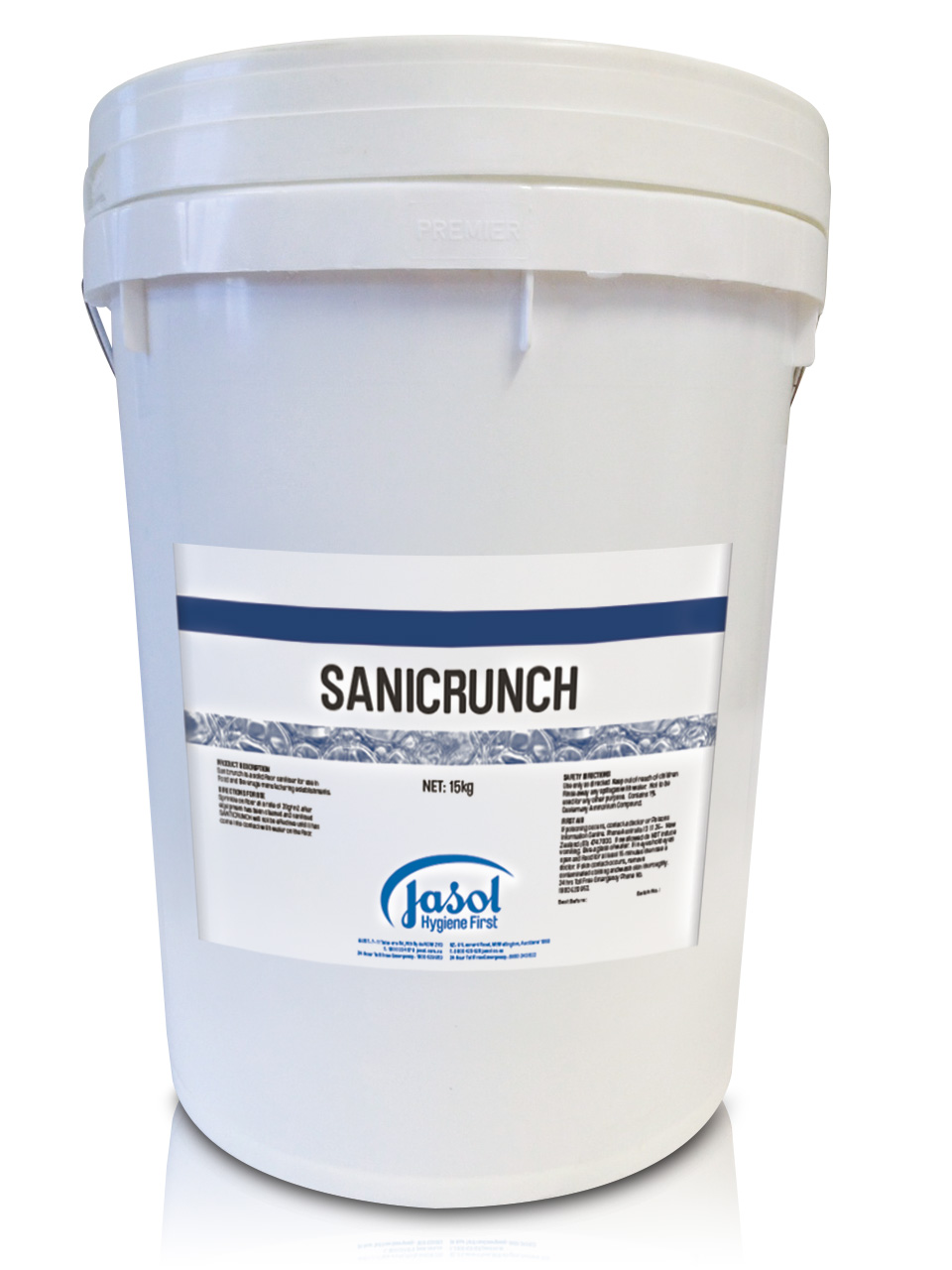 Jasol's Sanicrunch is part of our Food and Beverage floor care range. A solid floor sanitiser for use in Food and Beverage manufacturing establishments. The unique formula is easily rinse able, safe in food processing areas a broadcast application and cost effective.
Sanicrunch, Jasol's new hard floor sanitiser, has been developed specifically for all Food & Beverage areas where microorganisms thrive in wet, walked on conditions. It's ideal for dairy, meat, poultry and all food preparation environments.

Here's some of Sanicrunch advantages:
Kills 99.9% of bacteria such as Listeria

Spreads evenly on wet floor to maximise coverage

Product is non-slip

Biodegradable

Blue granular free-flowing powder

Contact time for effective bacterial kill is 5 minutes at 20 deg.C

Easily rinses from treated surface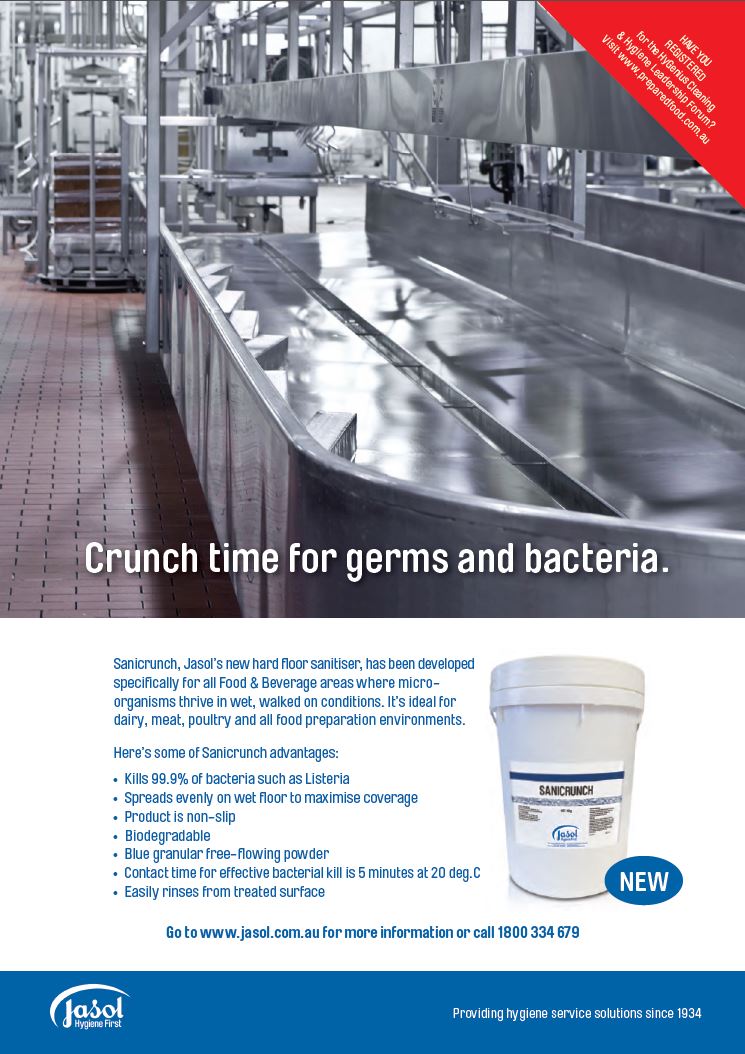 21st June 2018